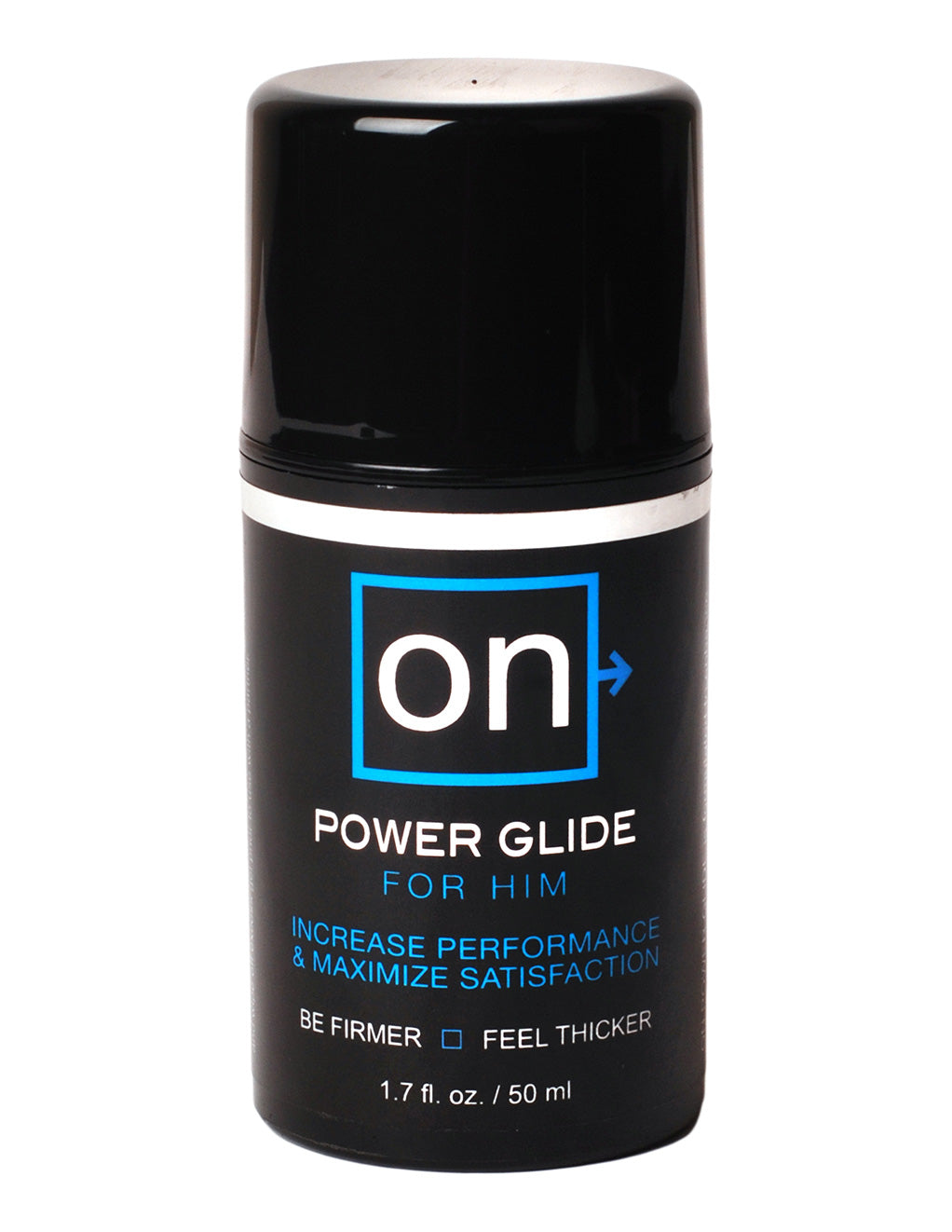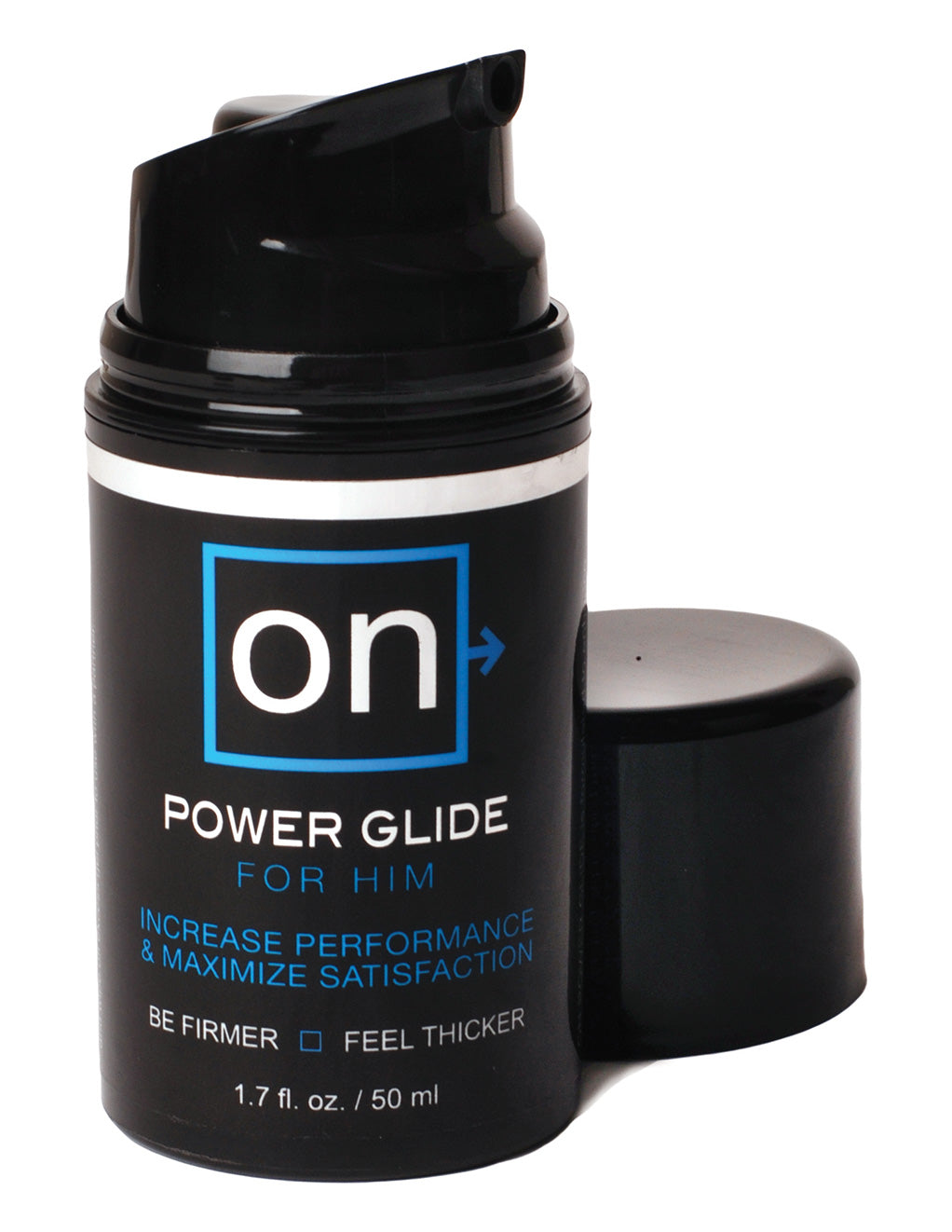 Sensuva On Power Glide Gel For Him
On Power Glide Gel by Sensuva is an arousal hybrid-gel for the penis.  Massage a good amount directly on the underside of the shaft and head of the penis.  Its active ingredients enter the bloodstream through the skin.  It helps with blood flow and enhances sensitivity to the penis.  It's great for those who want to feel more while wearing a condom.  This enhancing gel is oil free, making it safe to use with latex condoms.  Feel firmer and harder.  This gel feels slippery and provides a silky glide to massage directly on to the penis.
Ingredients: Water, Butea Superba, L-arginine, Vitamin E (Alpha Tocopherols), Niacinimide, Hydroxyethylcellulose, Methyl Salicylate Polyacrylate 13, Polyisobutene, Polysorbate 20, Gluconolactone, Sodium Benzoate, Methyl Nicontinate, Natural Scents, Cinnamomum Zeylanicum, Honeysuckle Extract.
Safe with Latex
Wipe away the excess before entering partner
Wash off with water
Details
Size: 1.7 oz
Brand: Sensuva