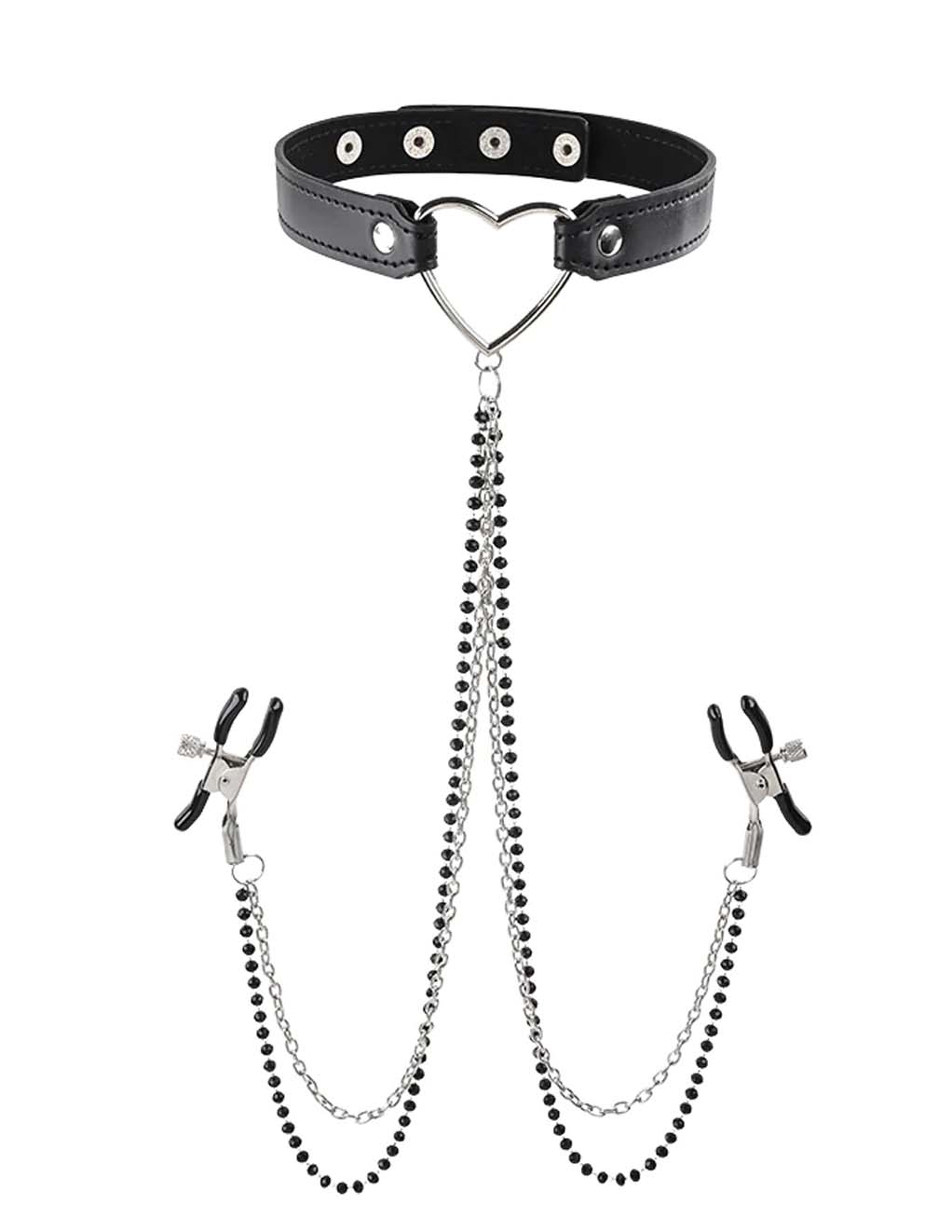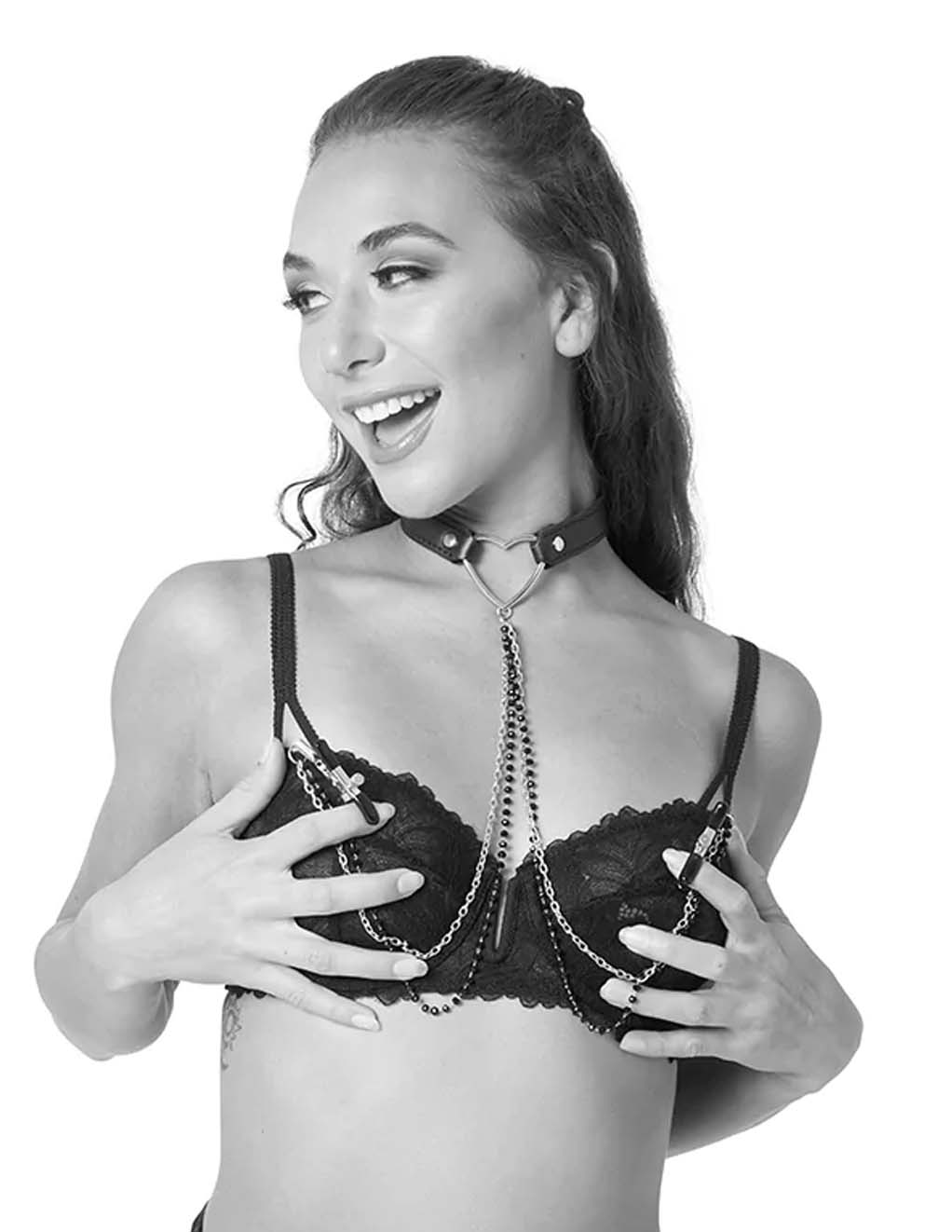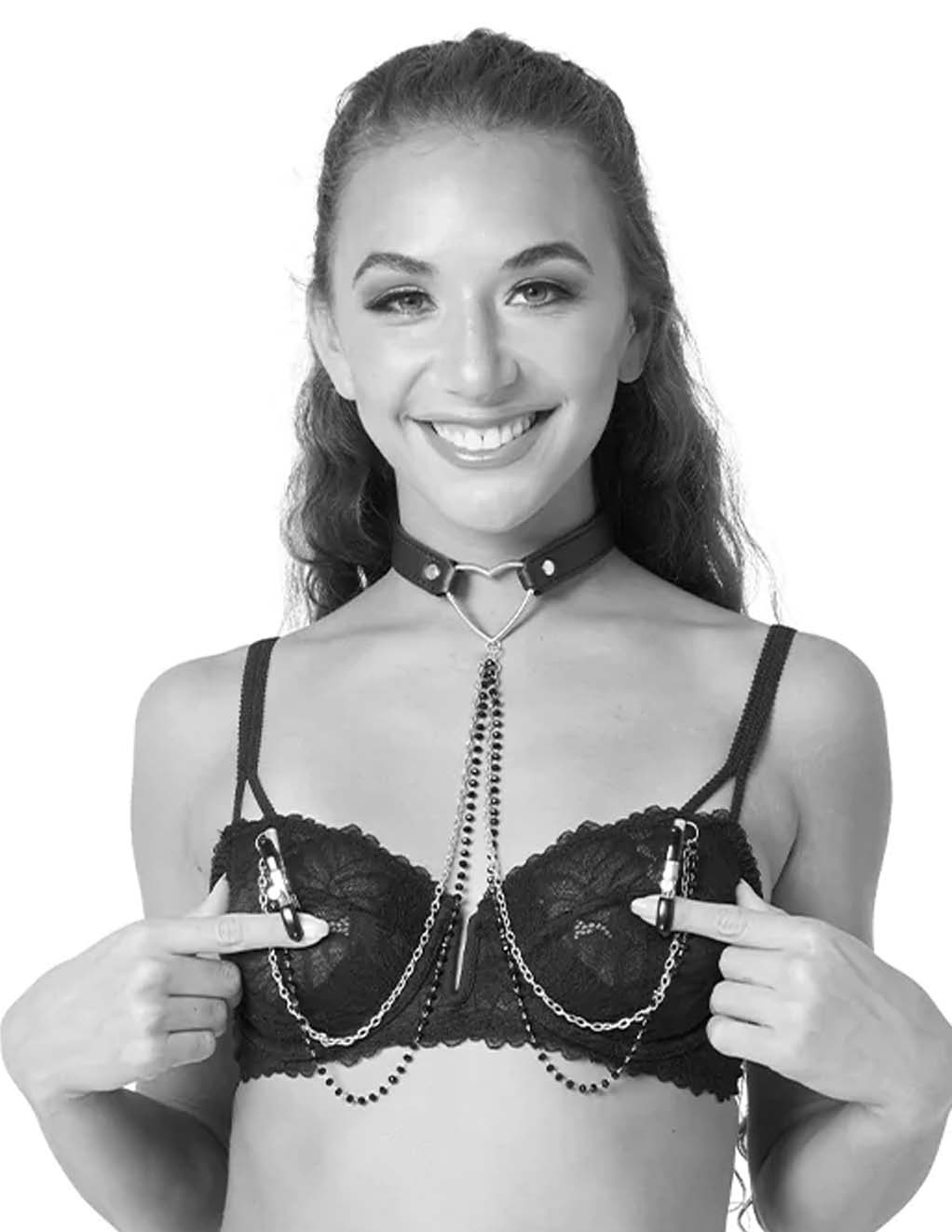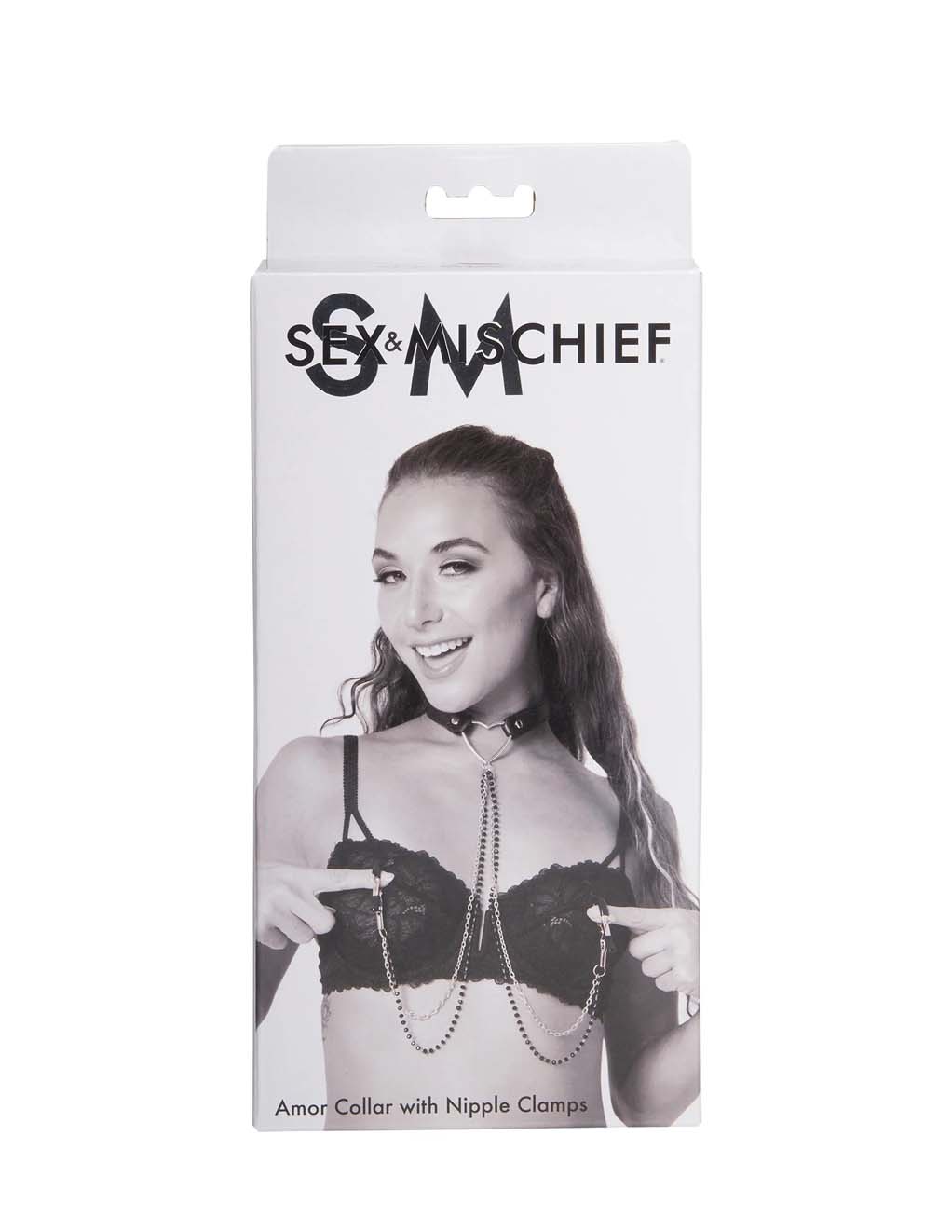 Amor Heart Collar with Nipple Jewelry
The Sex & Mischief Amor Collar with Nipple Jewelry is a beautiful way to decorate and punish your submissive partner.
It features rubber tipped nipple clamps with tension adjustments to control the tight squeeze. The choker comes with a variety of fasteners to fit different sized necks. Pull and tug on the beads or chains for added timulations.
This product has a limited lifetime manufacturers warranty through Sportsheets
Details
Limited Lifetime Warranty via Sportsheets
Color: Black
Material: 40% Nickel free metal, 35% Polyurethane, 25% Borosilicate
Sizes: OS
Brand: Sex & Mischief
Model #: SS09834