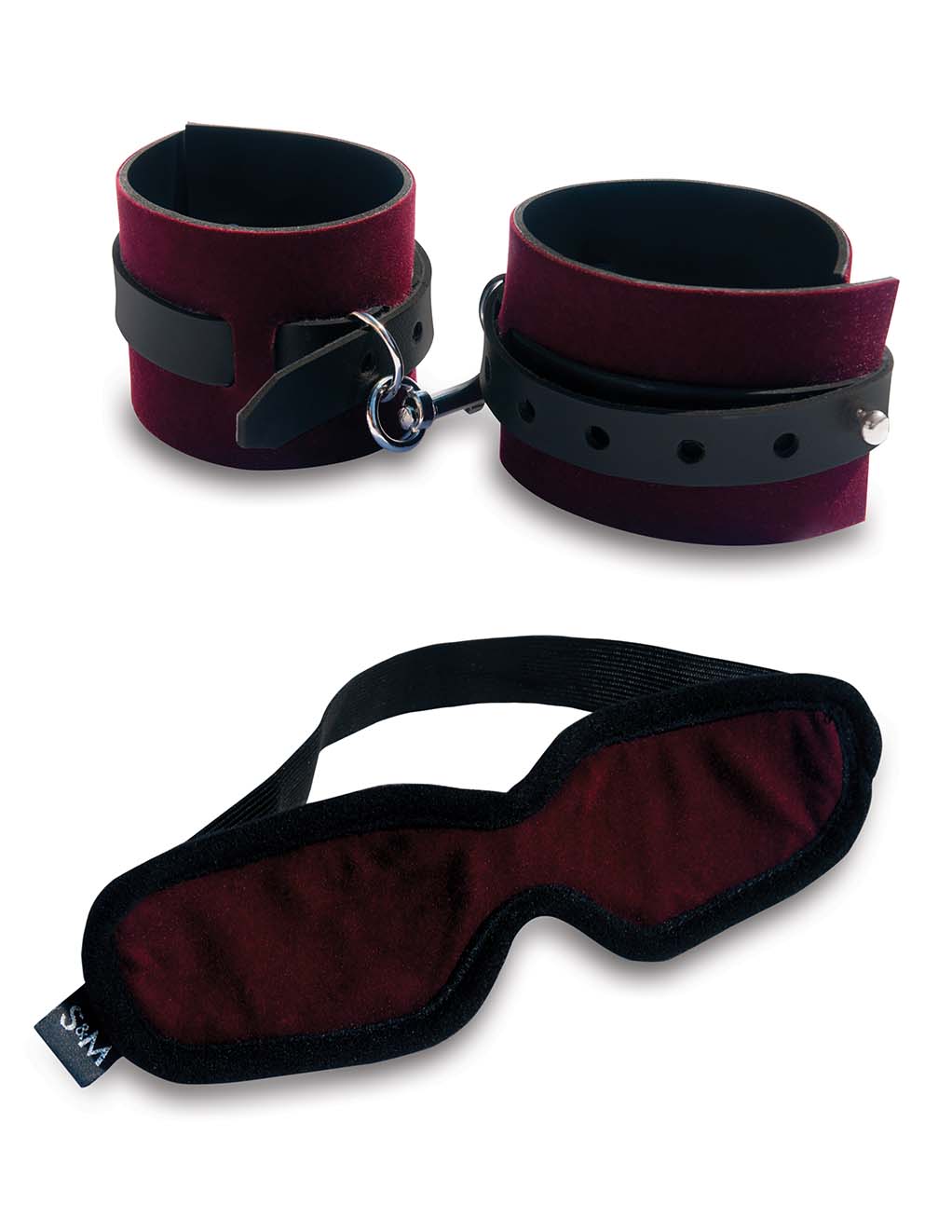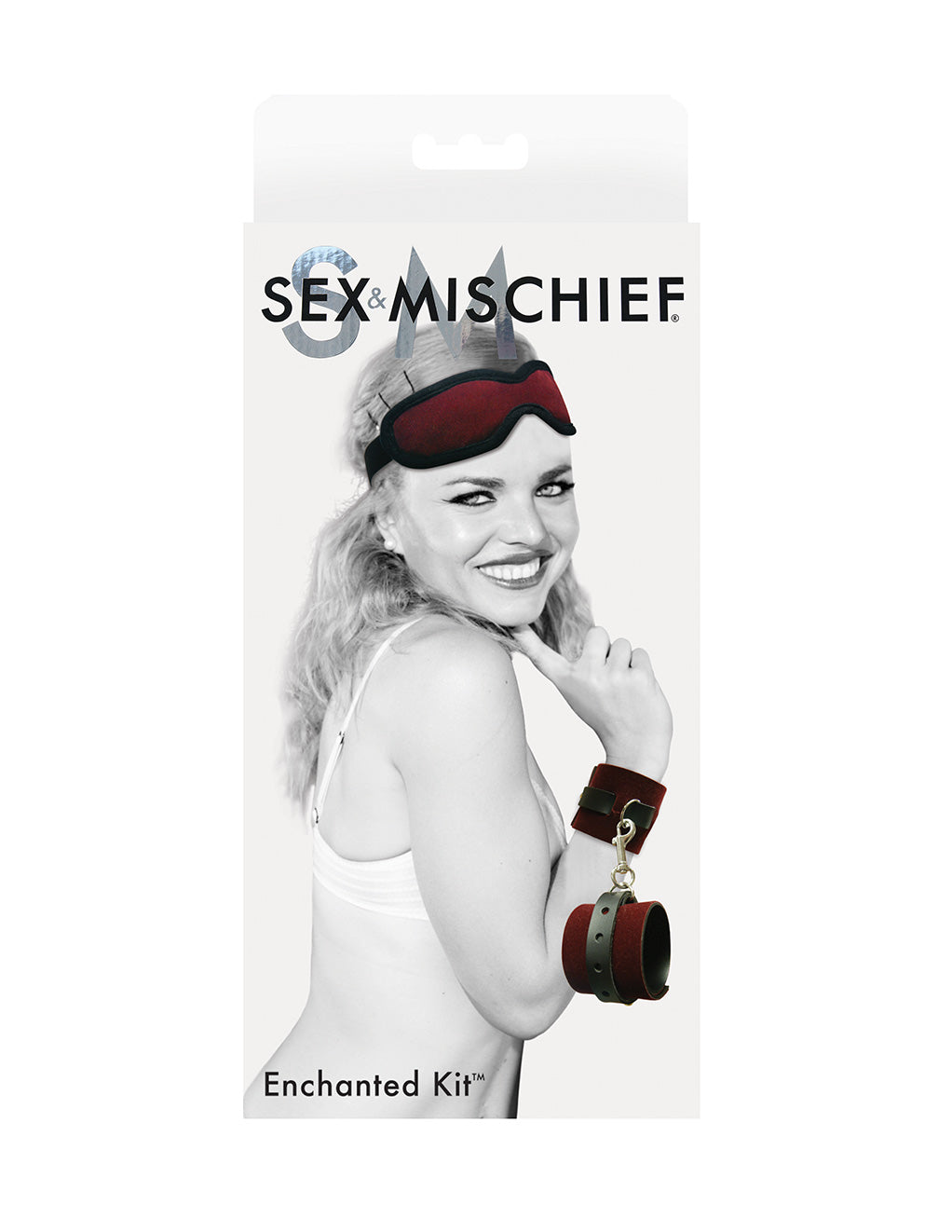 Sex & Mischief Enchanted Kit
Enchanted kit is a luxurious duo.  This kit has velvet lined hand cuffs and velvet lined blindfold.  This is a great beginner to intermediate set.  The cuffs will hold the submissive in place without hurting their wrist.  The blindfold will heighten their sense of touch and arousal.  This kit is great for light bondage.  You will love how this kit looks and feels.
This product has a limited lifetime manufacturer's warranty through Sportsheets.  Click here to visit Sportsheets' warranty page. 
Details
Color: Red/Black
Material: 37% polyurethane, 36% acrylic, 13% polyester, 8% polyurethane foam, 3% elastic, 3% nickel free metal
Size: 9" Blindfold, 9" handcuffs
Brand: Sex & Mischief
Model #: SS09924