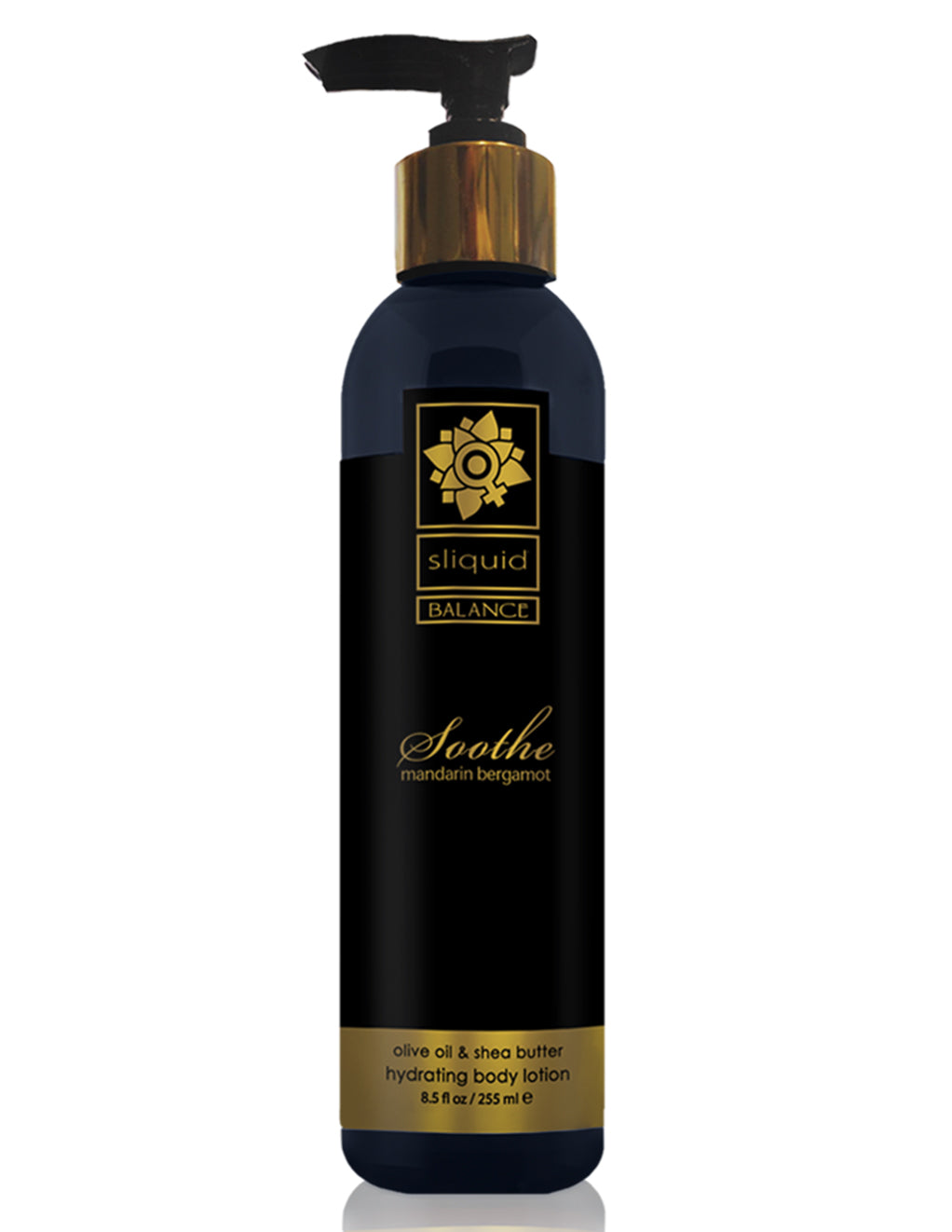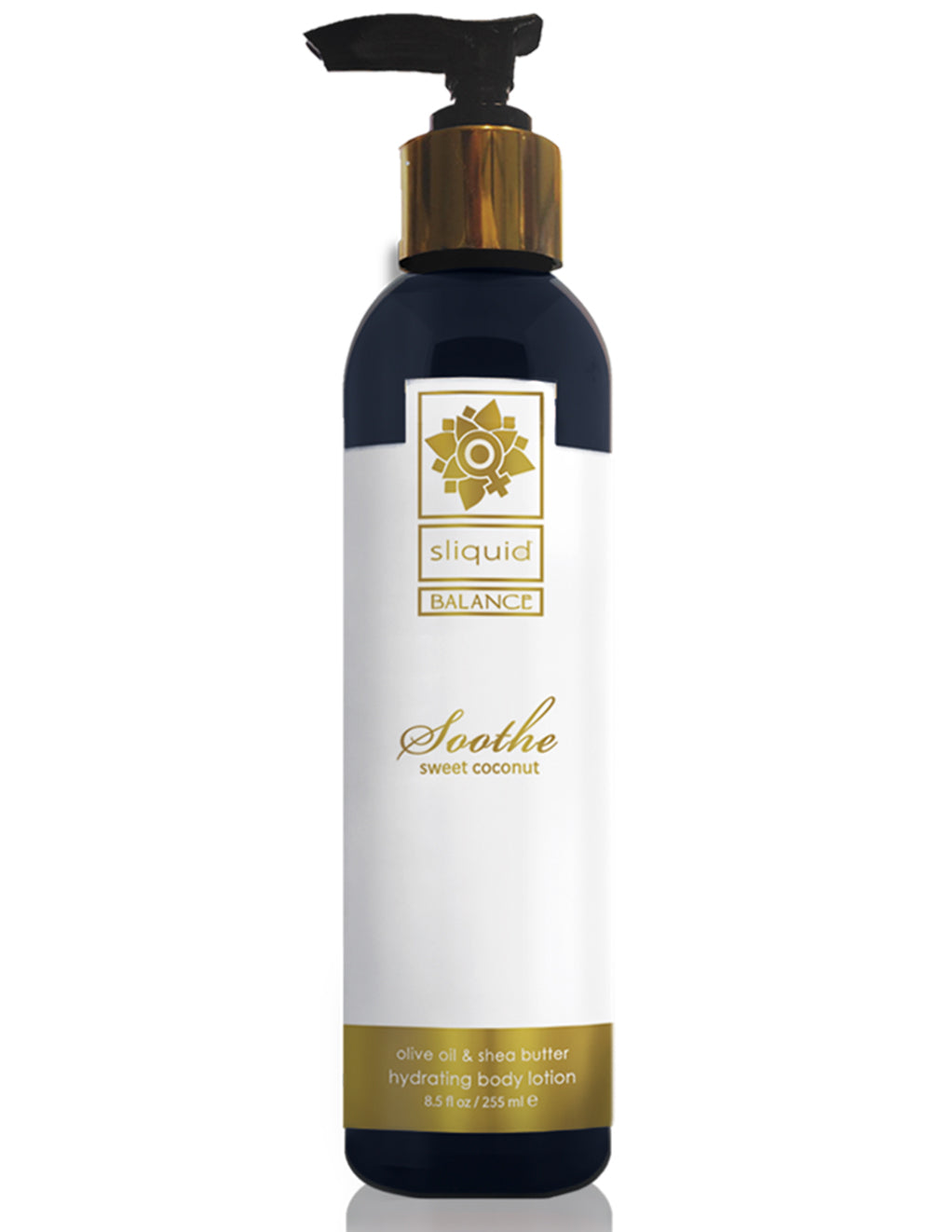 Sliquid Balance Soothe Body Lotion 8.5 oz
20% off 2 Sale Items, 30% off 3 Sale Items Offer auto applied, some exclusions may apply.
Soothe by Sliquid Balance is a moisture rich body lotion, that hydrates and protects your skin.  It has natural aromas of mandarin, bergamot, and sweet coconut.  Soothe hydrates your skin using an olive oil and a shea butter formula.  Vegan friendly, organic ingredients, and water based.  It is non-greasy and free of parabens, DEA, gluten, glycerin, glycol, PEG, propylene glycol, sorbitol, and sulfates. 
100% made in the USA
Ingredients: Purified Water, Olive Oil, Coconut Oil, Shea Butter, Cetyl Alcohol, Stearyl Alcohol, Aloe Vera, Vitamin A, Vitamin E, Vitamin D, Lavender, Tea Tree & Geraniol Essential Oil Blend, Essential Oil Fragrance.
Apply directly onto skin after showers and rub in
Details
Scent: Mandarin Bergamot, Sweet Coconut
Ingredients: Purified Water, Olive Oil, Coconut Oil, Shea Butter, Cetyl Alcohol, Stearyl Alcohol, Aloe Vera, Vitamin A, Vitamin E, Vitamin D, Lavender, Tea Tree & Geraniol Essential Oil Blend, Essential Oil Fragrance.
Size: 8.5oz
Brand: Sliquid Balance
Model #: 074,075