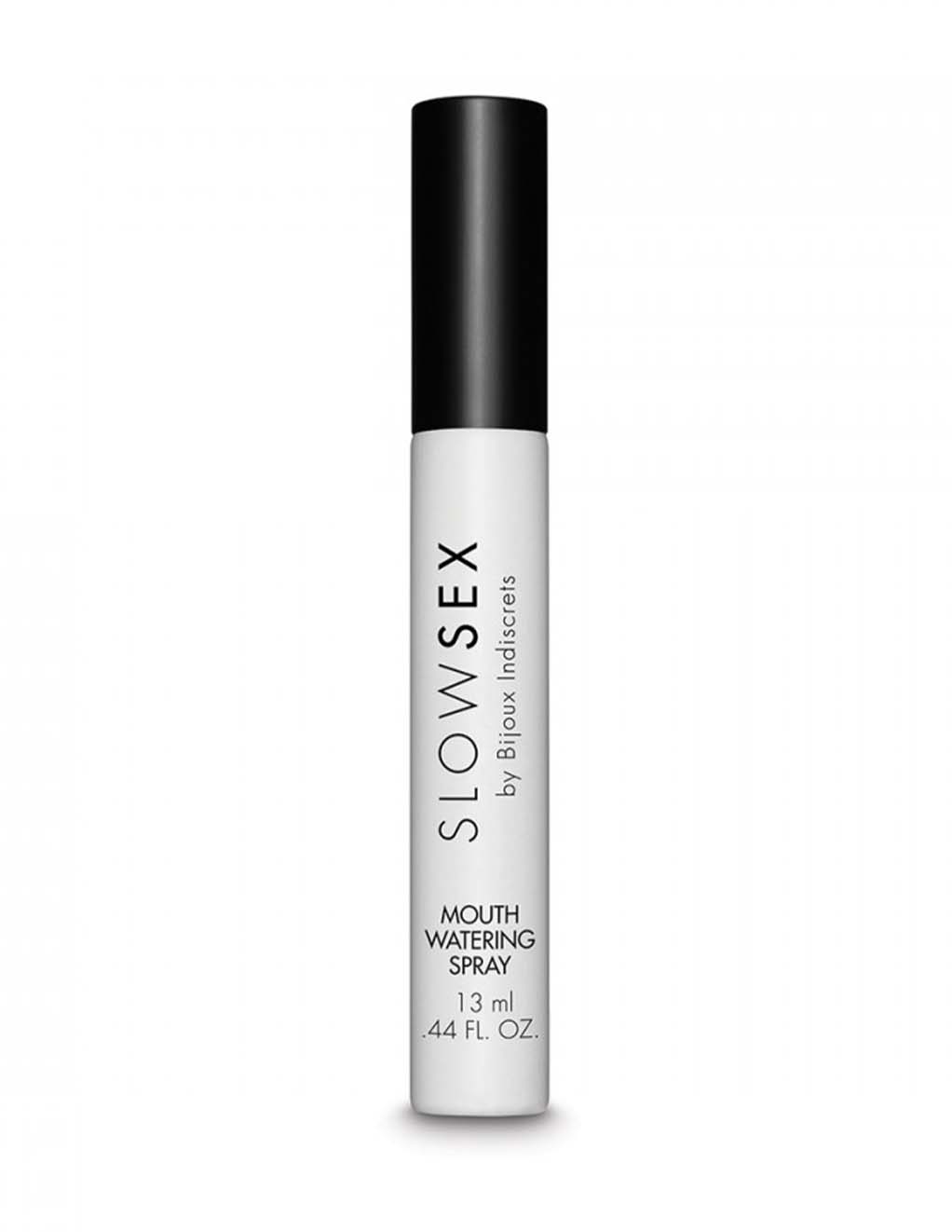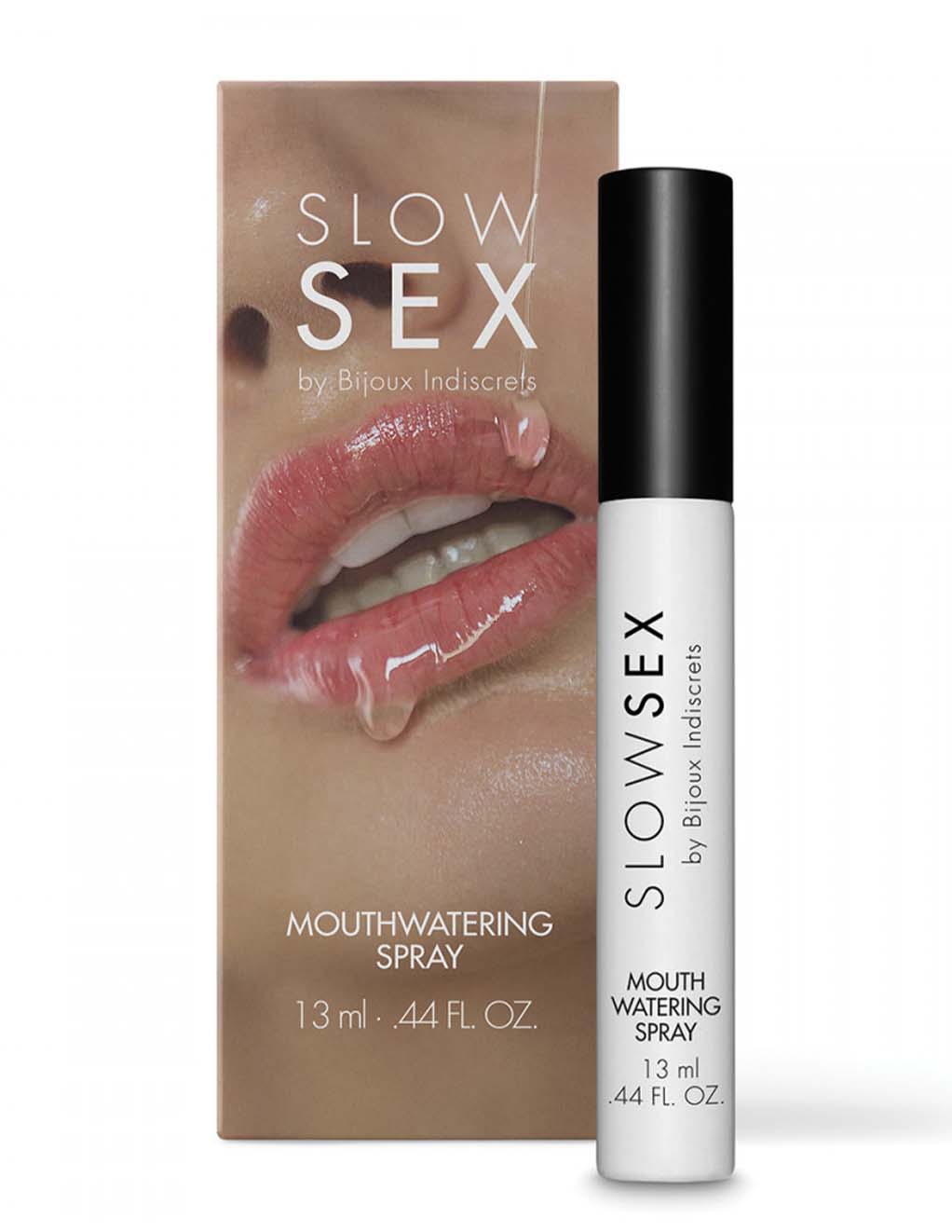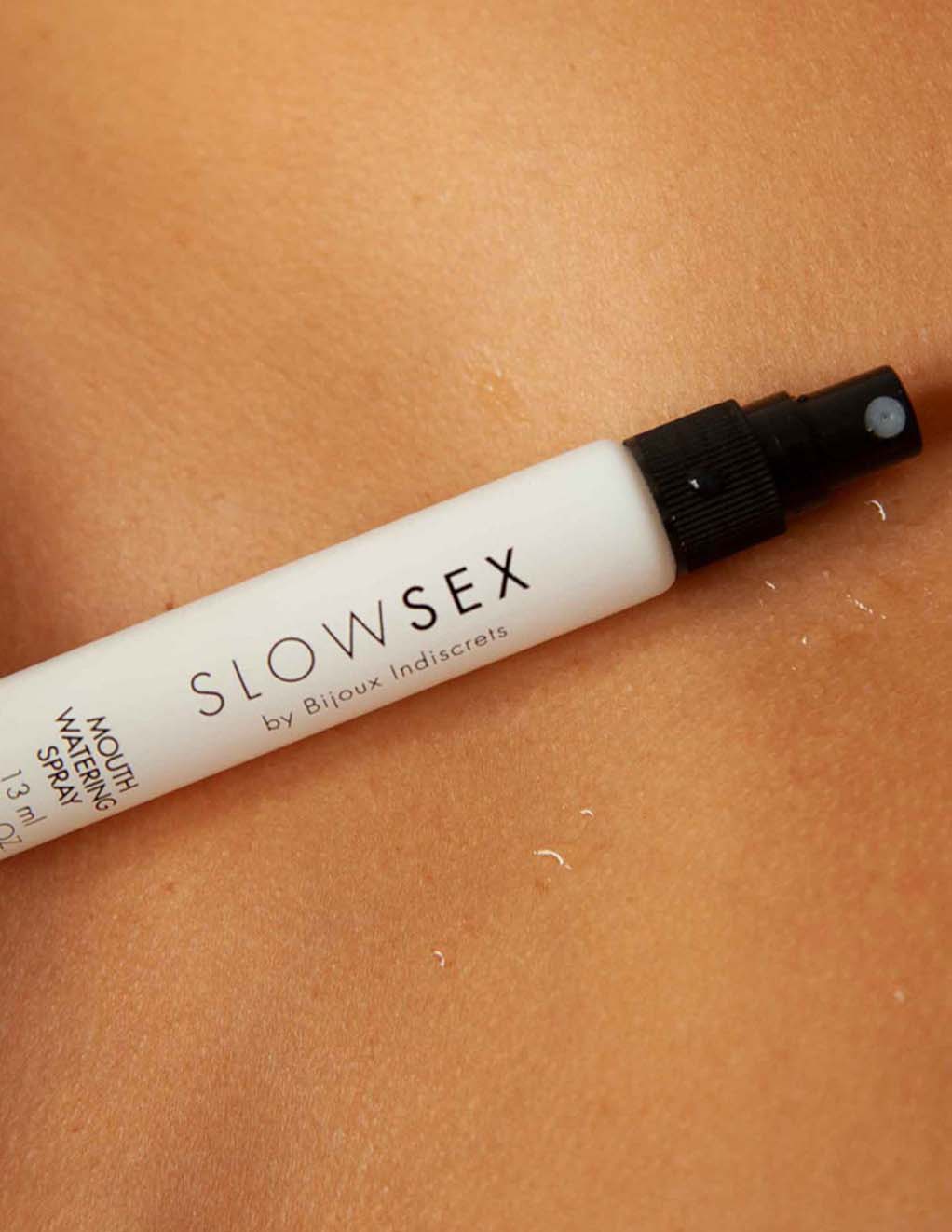 Slow Sex Mouthwatering Spray
Bijoux Indiscrets introduces Slow Sex a line of multiple products all formulated to truly slow things down as you're enjoying your most intimate times with a partner. The Slow Sex Mouthwatering Spray is a simple, travel safe spray that lets more moisture seep from your mouth. This truly amps up those bodily licks all over and even oral sex. 3 easy sprays onto the tongue gives you a much more wet mouth along with a citrusy taste. 
Ingredients: Water, Potassium Citrate, Acid Regulator (Citric Acid), Bulking Agent (Maltodextrin), Potassium Chloride, Flavour, Preservative (Potassium Sorbate, Sodium Benzoate) Glycerine, Sucralose.
Details
Size: 20ml
Brand: Bijoux
Model #: 57493