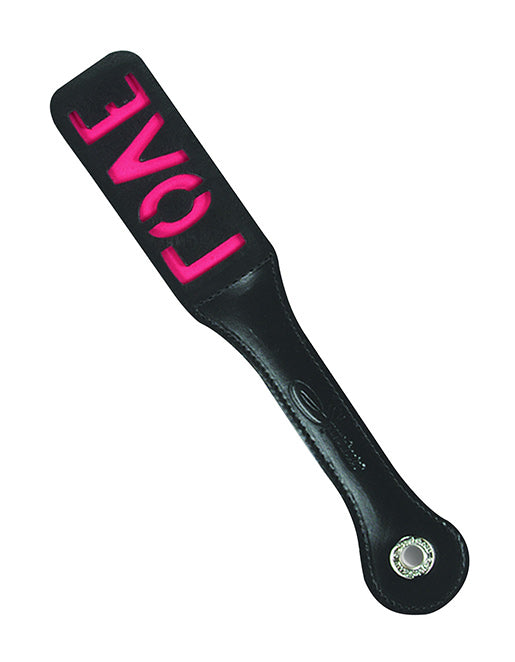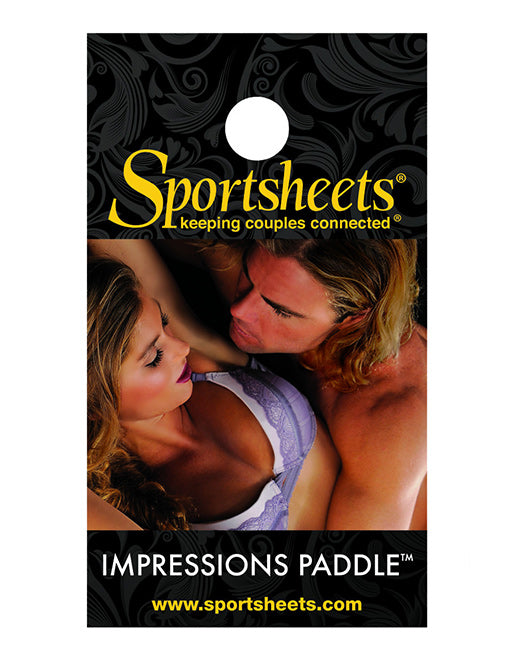 Sportsheets Leather Love Impression Paddle 12 Inch
Leave a lovely impression with the Love Impression Paddle.  It is 12 inches long and leather bound.  It has a nylon cord and nickel free metal hardware.  In between the slapper is cowhide leather paper.  LOVE is punched out across the paddle.  It leaves a LOVE impression on impact.  Be fun and playful, have this paddle ready in your kit.  LOVE can strike at any time.  
This product has a limited lifetime manufacturer's warranty through Sportsheets.  Click here to visit Sportsheets' warranty page. 
Details
Color: Red/Black
Material: Leather Bound
Length: 12 inches
Brand: Sportsheets
Model #: SS90401