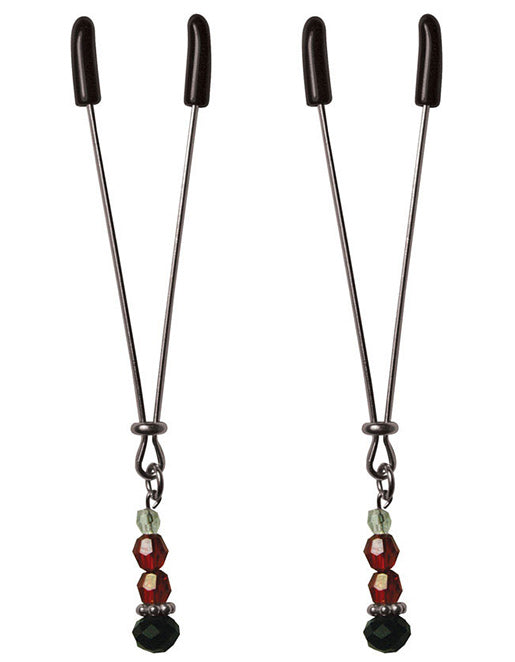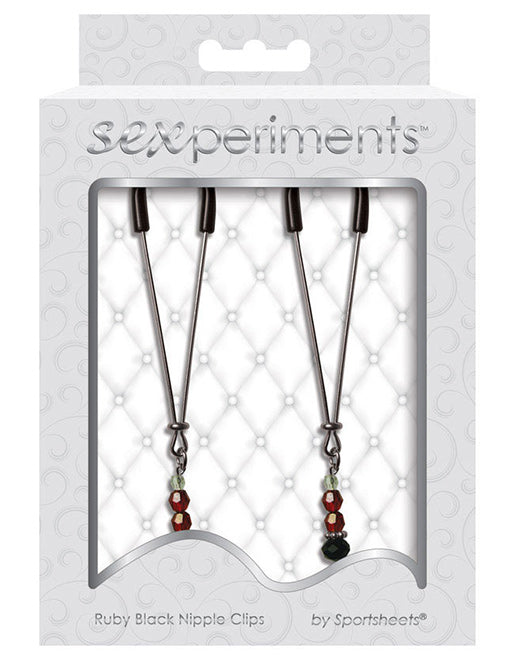 Sexperiments Ruby Black Nipple Clips
Sexperiments Ruby Black Nipple Clips will excite your nipples.  They are 4 inches long with rubber tips and a metal ring that slides down the shaft of the tweezer-like clip to adjust the clamp's tightness.  Black and red beads adorn the ends of these nipple clips.  They are pretty and eye catching.  The clamps bring a sensation of tightness around each nipple, once released they engorge with blood and feel more sensitive.  Sway your chest side to side to feel the beads move like a pendulum.  Your lover won't be able to take their eyes off of you.
This product has a limited lifetime manufacturer's warranty through Sportsheets.  Click here to visit Sportsheets' warranty page. 
Details
Color: Black/Red
Material: Rubber, Metal, and Glass beads
Length: 4 inches
Brand: Sexperiments
Model #: SS51082