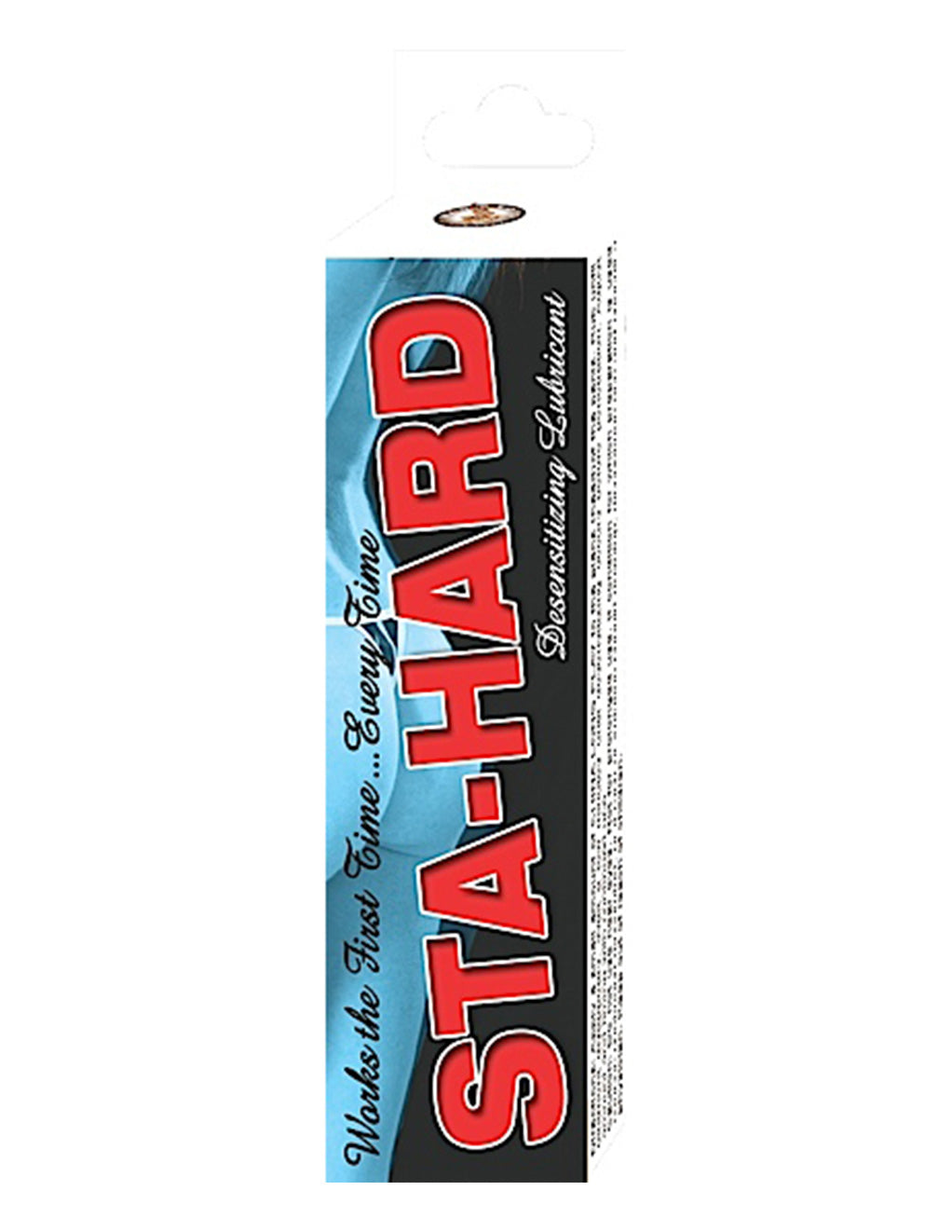 Sta-Hard Desensitizing Lubricant
Sta-Hard is a desensitizing personal lubricant  to keep your erection longer and increase enjoyment. Just delay for more play! Designed to prevent premature ejaculation by prolonging climax control for men. Making your intimate moments more sensual. Sta-Hard is a classic, famous desensitizing lubricant and a top seller for over 20 years.
Sta-Hard is formulated to help you extend your gratification and stay connected to your partner longer. Just rub a little of the potent lube cream on to head and shaft of your penis allowing it to completely absorb into your skin, then wait for several minutes or the powerful desensitizing ingredients to take effect. You'll be able to last longer and go harder, allowing you to continue pleasing your partner until you're ready to orgasm. Now you can spend more time making love and and relishing in your sexual experiences.
Active Ingredient: Benzocaine.
Apply under the shaft of the penis
Rub in a small amount using your finger
Wait for the cream to absorb before having sex
Details
Size: 0.5 oz
Brand: Nasstoys