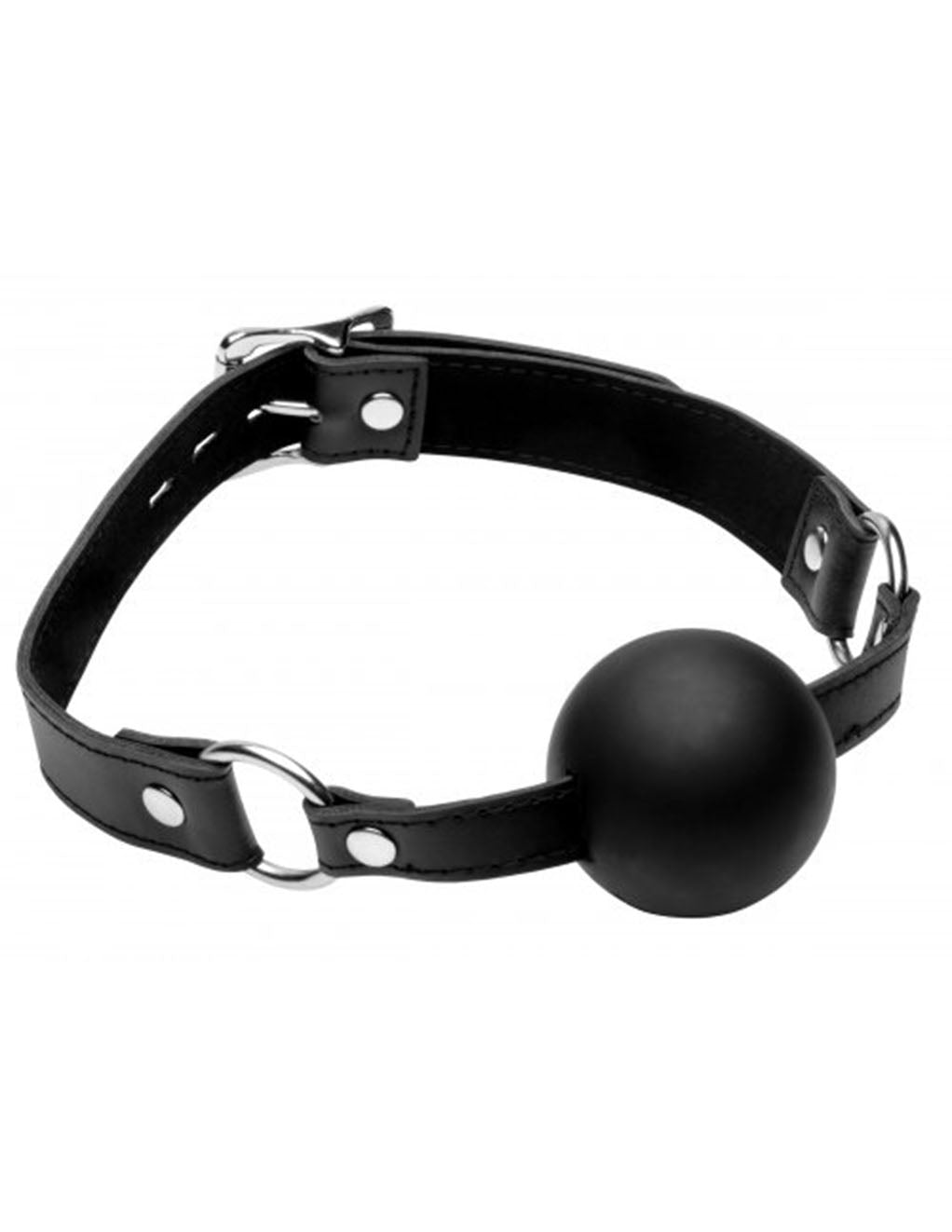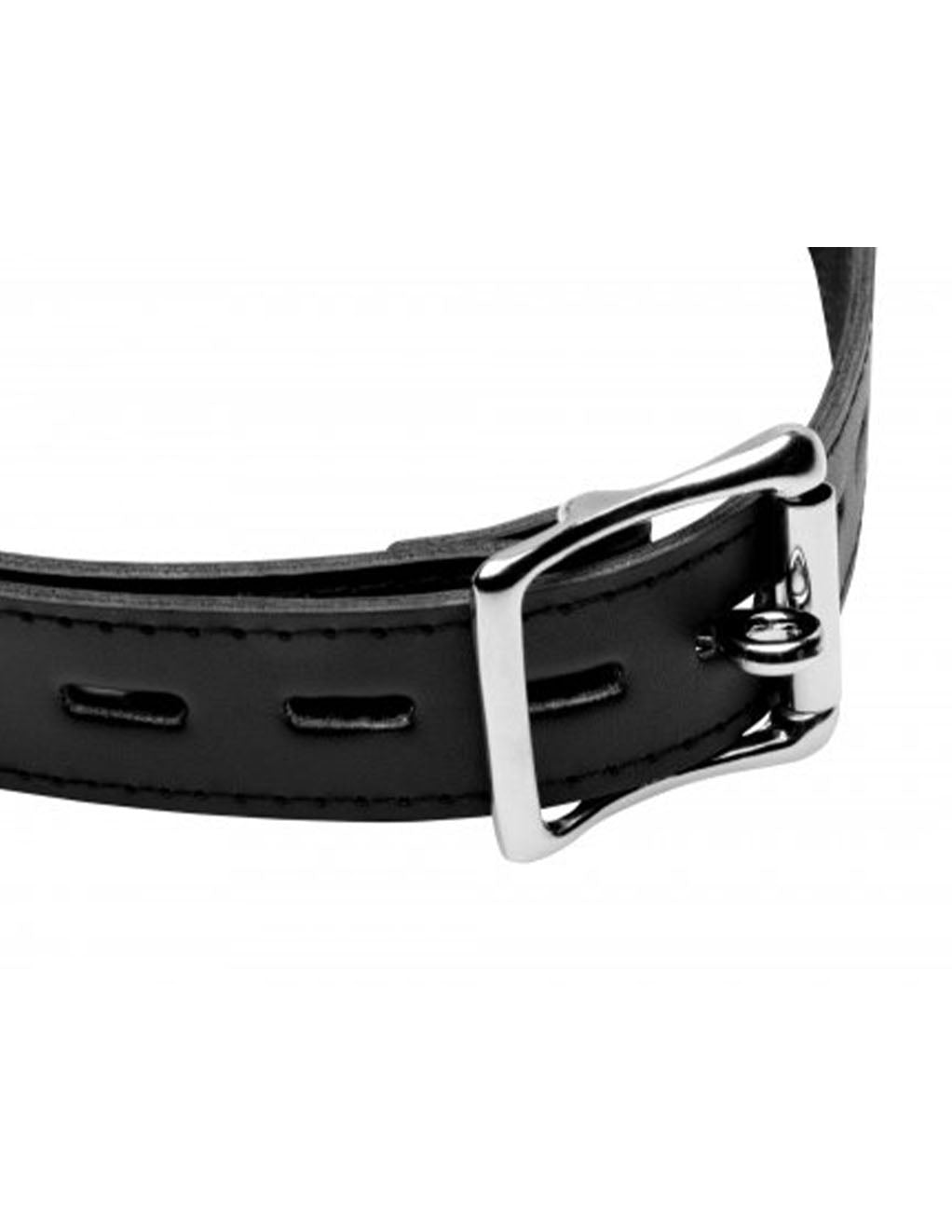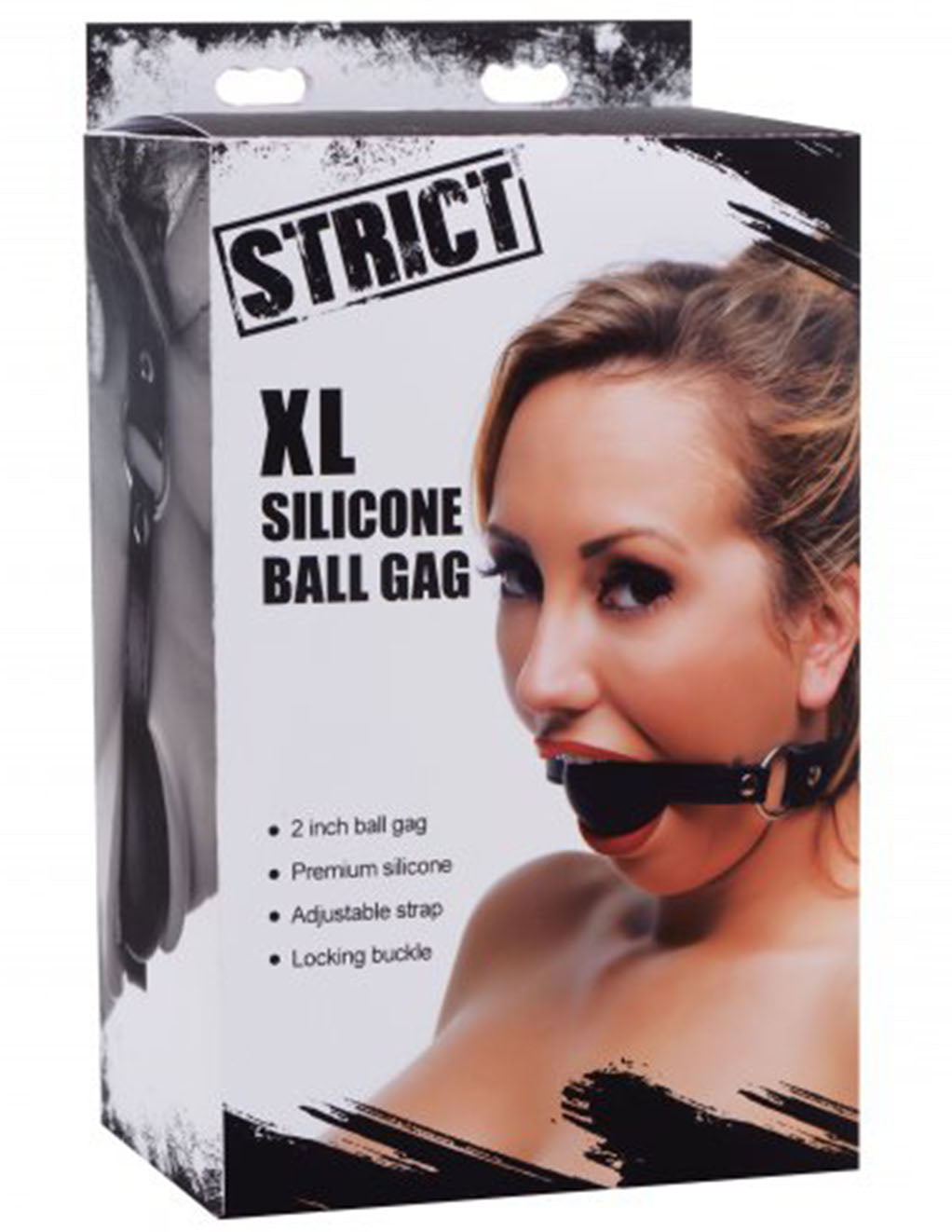 Strict XL Silicone Gag Ball 2 Inch
20% off 2 Sale Items, 30% off 3 Sale Items Offer auto applied, some exclusions may apply.
The XL Silicone Gag Ball by Strict is perfect for beginners to advanced users.  The silicone ball gag is large at 2 inches wide, compared to most gag balls.  It has 2 D-rings on either side of the gag for style.  The straps are made of PU leather.  The back buckle is adjustable from 18 inches in circumference to 22 inches.  The buckle is lockable.  You will love the muffled sounds of each gasp and moan your lover makes with their mouth stuffed with the 2 inch gag.  Pair this gag ball with restraints for a kinky session.  Please play responsibly. 
This toy has a 30 day warranty with XR Brands. Please read the returns and warranty requirements before contacting XR Brands. Click here for XR Brands warranty information.