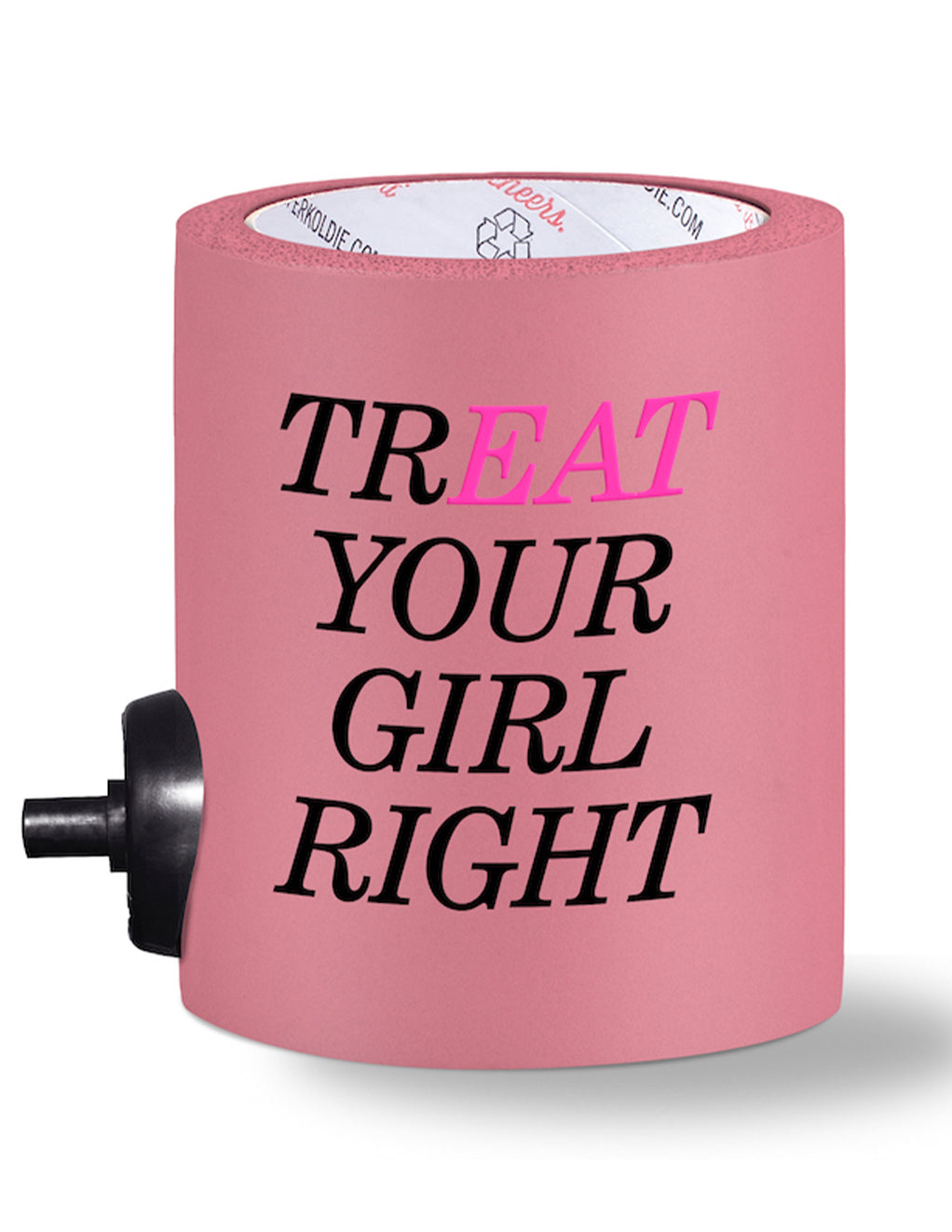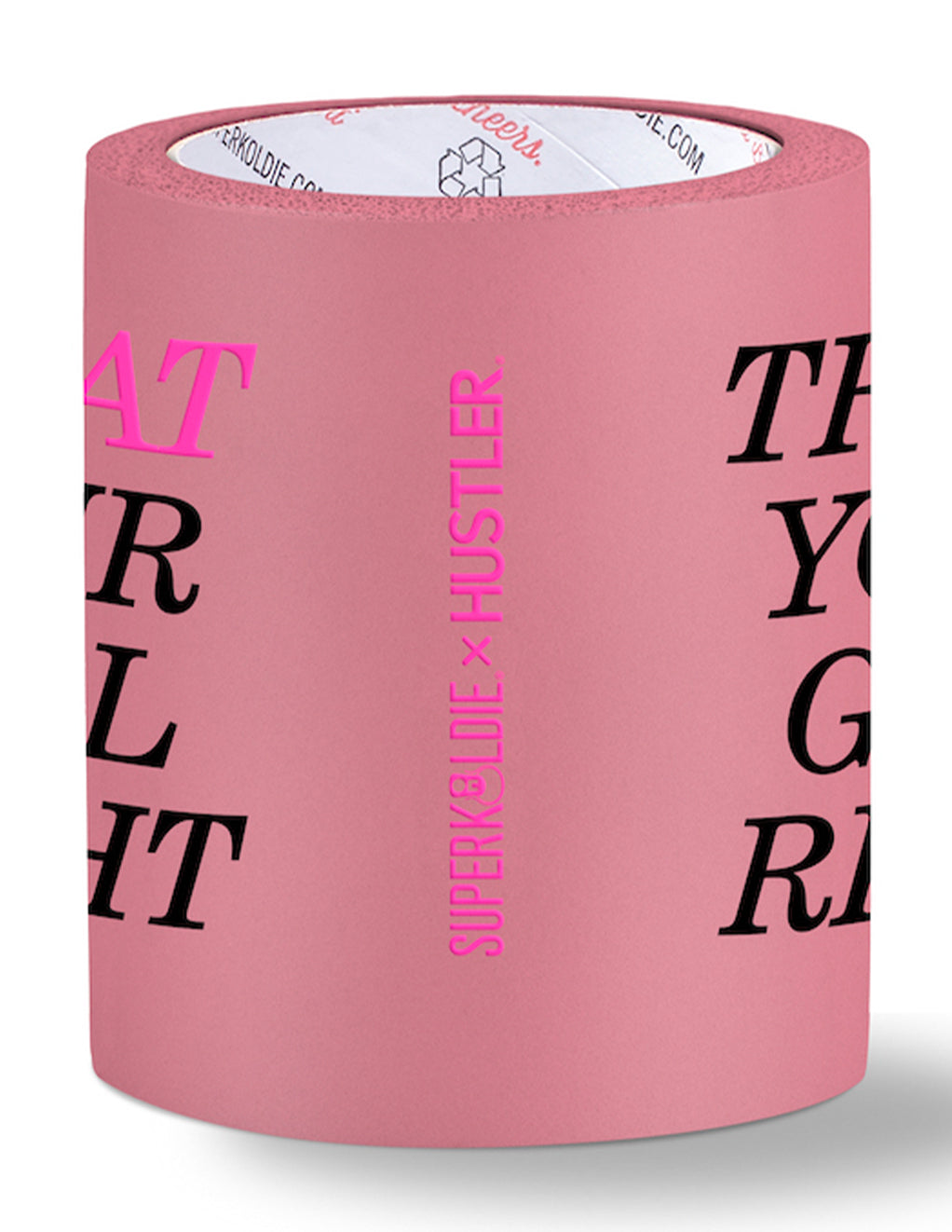 Treat Your Girl Right Can Cooler
Treat yourself to a bold and awesome koozie by Superkoldie and HUSTLER.  The "Treat Your Girl Right" can cooler is made of PVC foam to insulate your favorite drinks.  It is 4 inches tall and 3.25 inches wide.  It has a Party Starter Button to easily shotgun your drink down your throat.  
Face the button directly away from you with the open tab directed towards you.  Tilt the can towards your mouth.  In one swift movement, open the tab and punch the button into the can.  This will make the beer flow out faster into your mouth.  
The beer is meant to be consumed from the open mouth of the can tab, not suctioned from the easy button.  This is a reverse shotgun experience.  
This koozie keeps your drink cooler three times longer.  Relax with a cold one and take your time.  Please drink responsibly.
Spot clean with warm water, mild soap, and a soft cloth
We do not recommend putting it in the dishwasher
Details
Color: Pink
Material: PVC Foam
Length: 4 inches
Diameter/Width: 3.25 inches
Brand: Superkoldie x Hustler
Model #: SK-HH19-006-PK