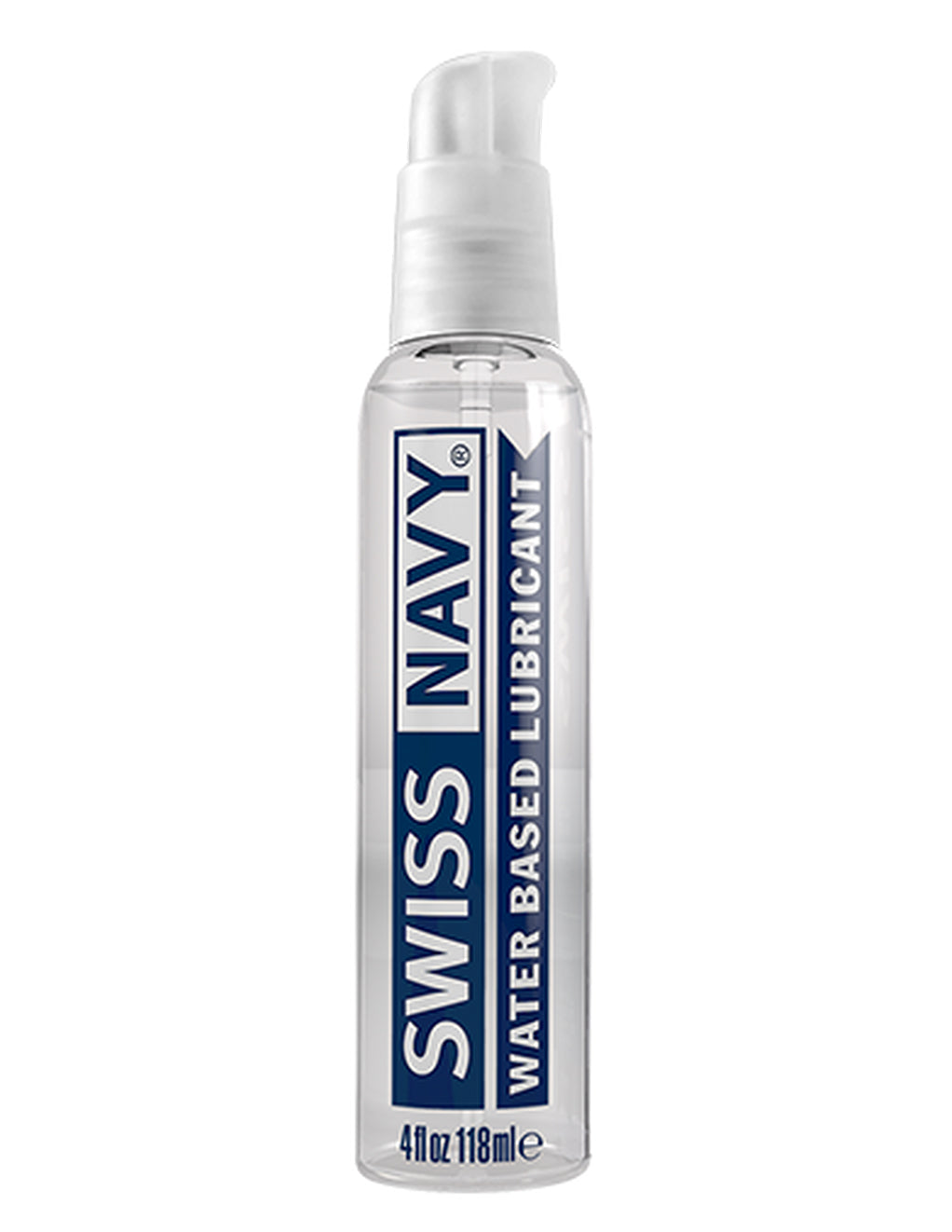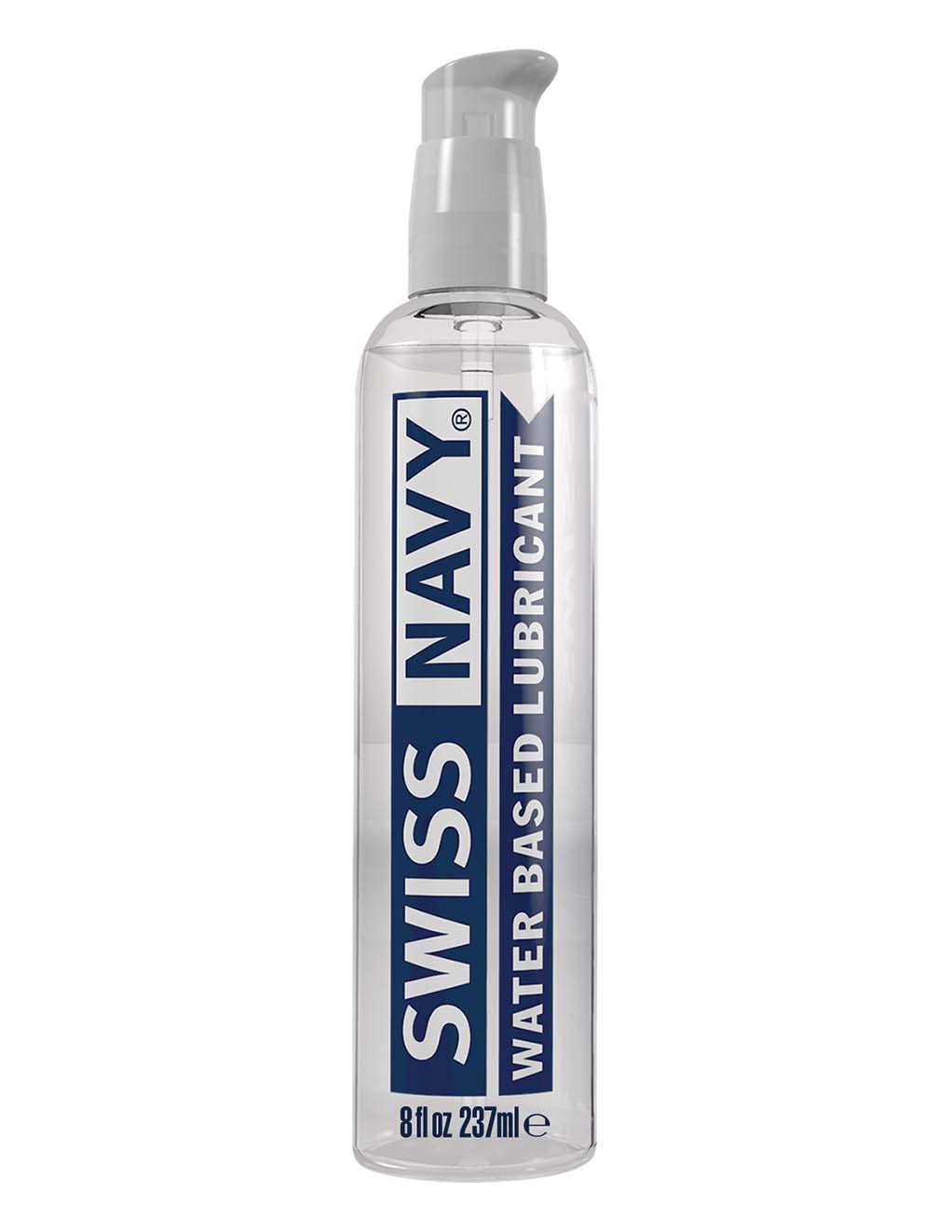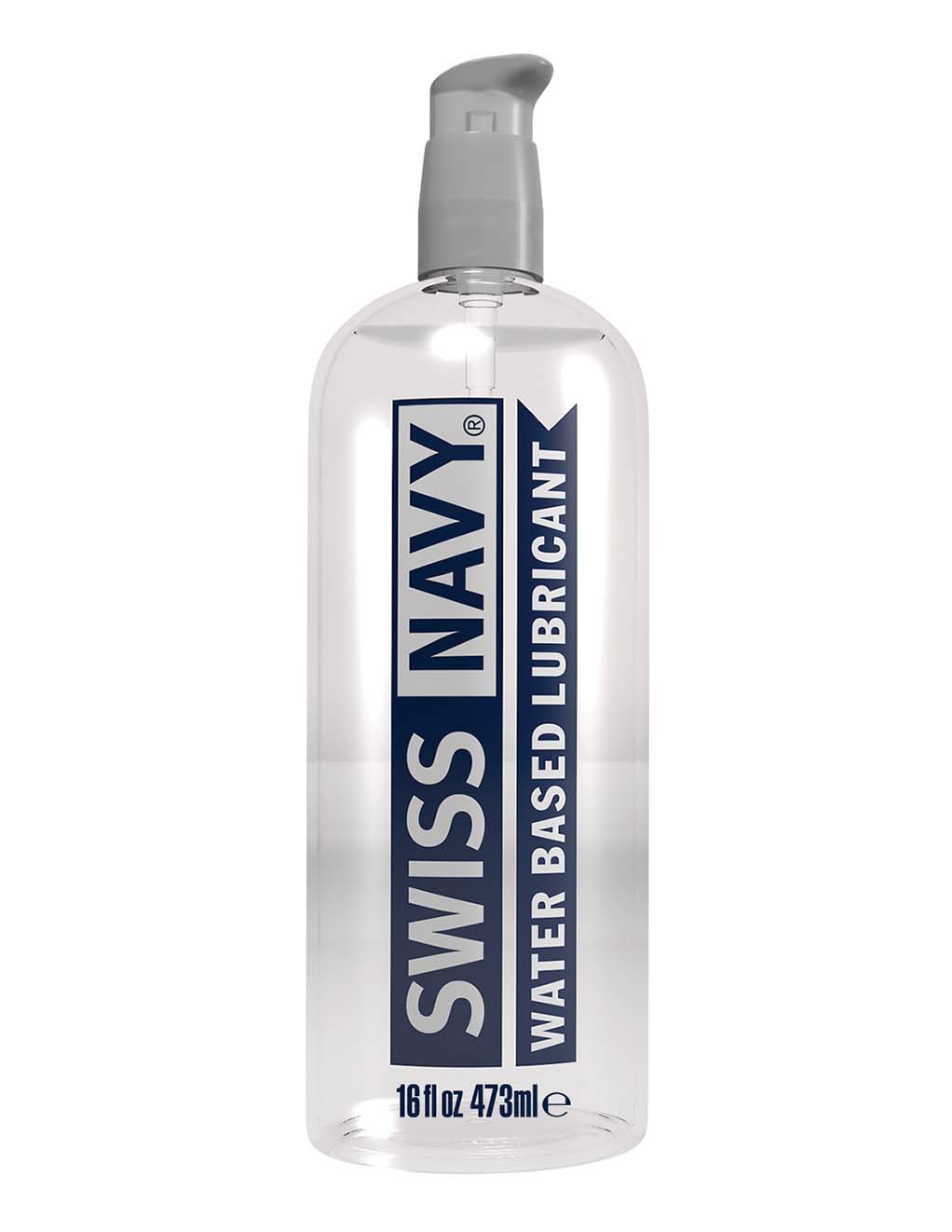 Swiss Navy Water Based Lubricant
Swiss Navy's Water Based Lubricant is a premium water based lubricant.  It was engineered for better viscosity and slickness.  Water Lube is compatible with latex condoms and perfect for sex or masturbation with toys.  This lubricant starts off as a gel and liquifies as it is used.  It stays put wherever you apply it.  Start off with a small amount and reapply as desired. 
Ingredients: Water, Glycerin, Propylene Glycol, Hydroxyethylcellulose, Sodium Benzoate, Diazolidinyl Urea, Acesulfame Potassium, Potassium Sorbate and Citric Acid.

Apply a small amount and reapply as desired
Wash off with warm water
Details
Scent: Unscented
Ingredients: Water, Glycerin, Propylene Glycol, Hydroxyethylcellulose, Sodium Benzoate, Diazolidinyl Urea, Acesulfame Potassium, Potassium Sorbate and Citric Acid.
Size: 4oz, 8oz, 16oz
Brand: Swiss Navy
Model #: SNWB4, SNWB8, SNWB16