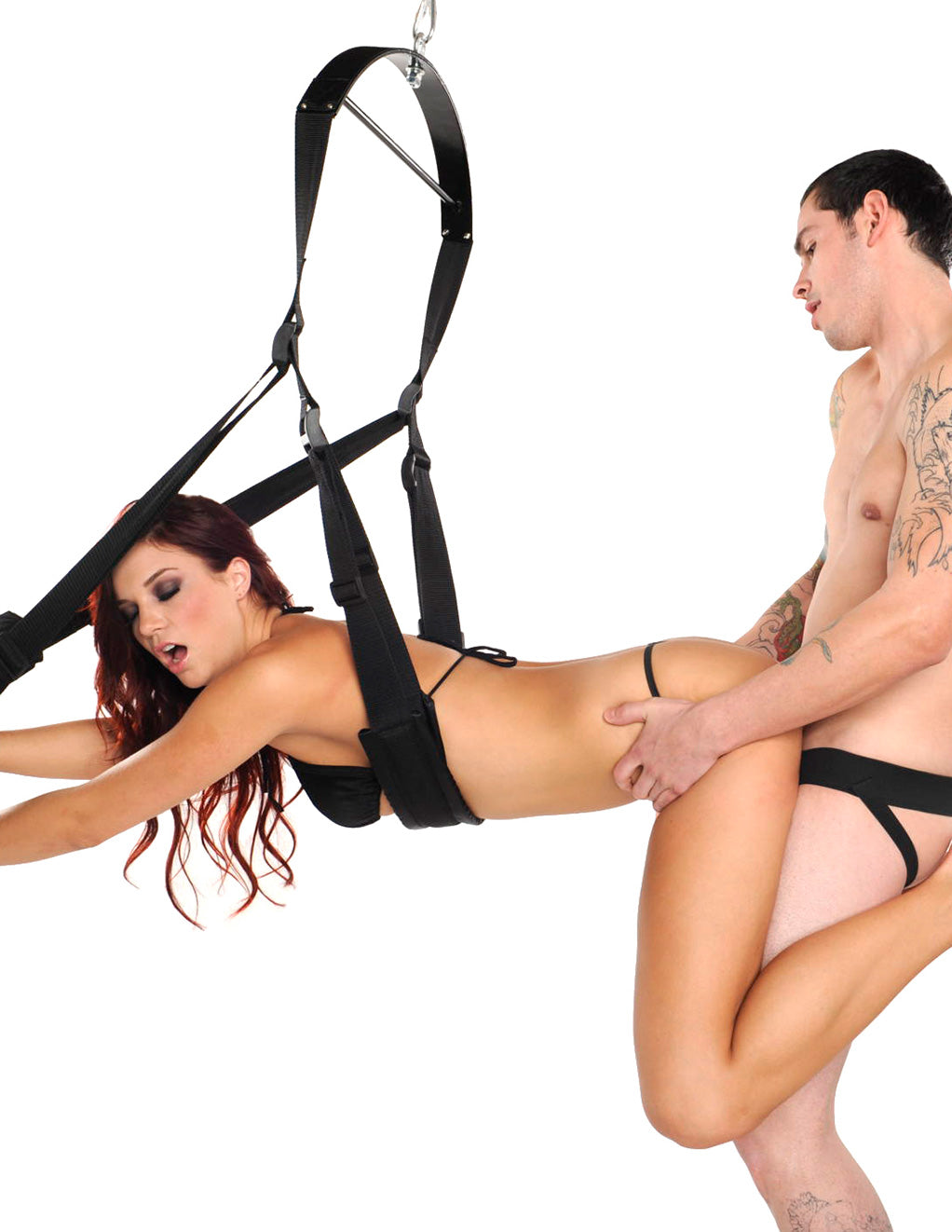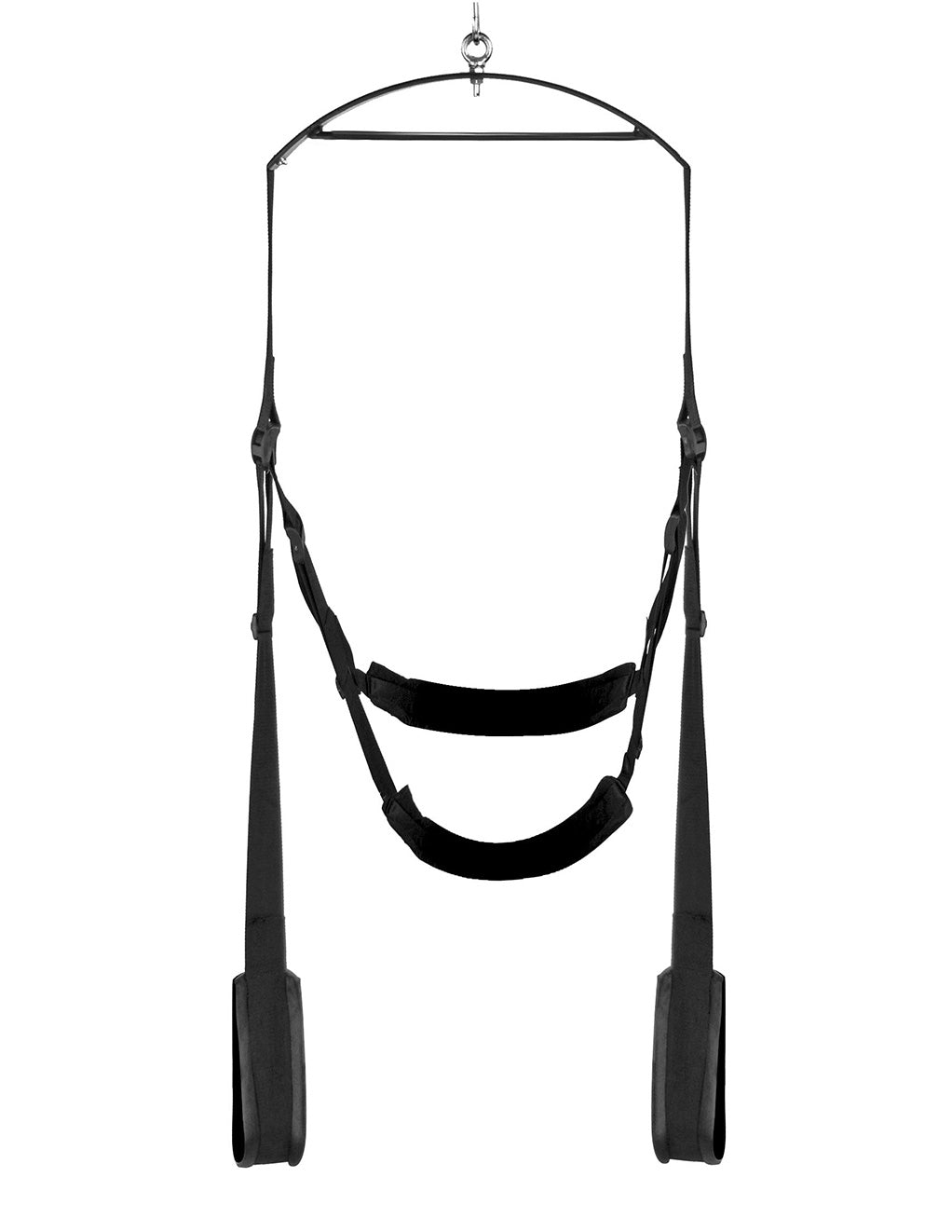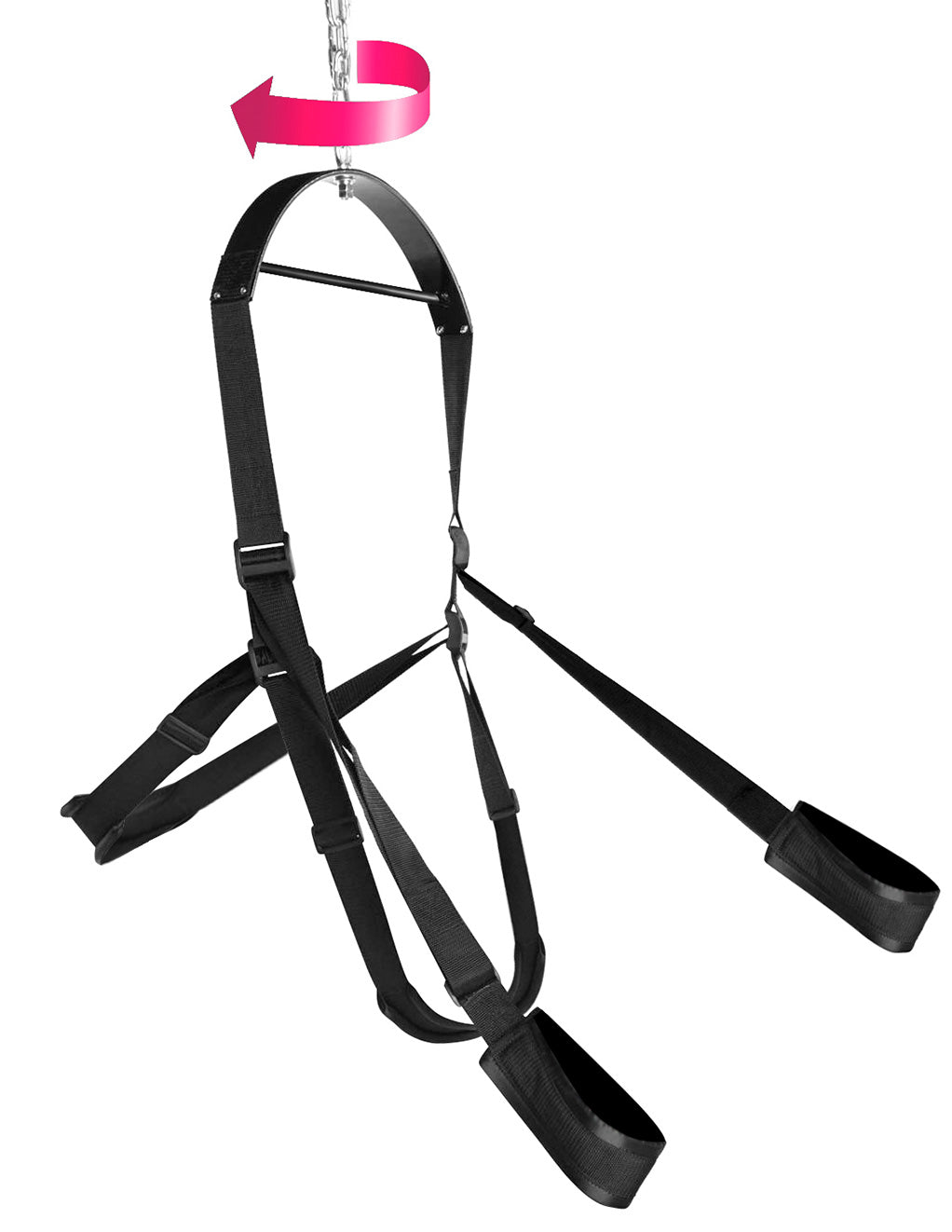 Trinity Vibes Trinity 360 Degree Spinning Sex Swing
Trinity 360 Degree Spinning Sex Swing is thrilling and fun!  Take your sex lives to the next level.  This swing spins a full 360 degrees.  The swinger can spread their legs easily with leg straps.  Hang on tight using the torque swing bar or the side straps.  The seat is made out of 2 thick swing straps for easy access.  With this swing you and your partner can explore many new positions.  Hang it over the bed for an elevated experience of continuous thrusting.  The giver will feel the amazing feeling of delicious weight pounding against them.  Swing into orgasm together with the swing suspended over nothing but the giver's body.  Swing your partner back and forth, then turn them around for some oral.  There are endless positions to try this swing with.
This swing is easy to install.  It has padded support and adjustable straps for your back, butt, and calves.  This swing can hold up to 350 lbs. 
Follow the instructions sheet included for easy setup
Play responsibly
Details
Color: Black
Material: Metal, Nylon, ABS
Brand: XR Brands
Model #: AC205