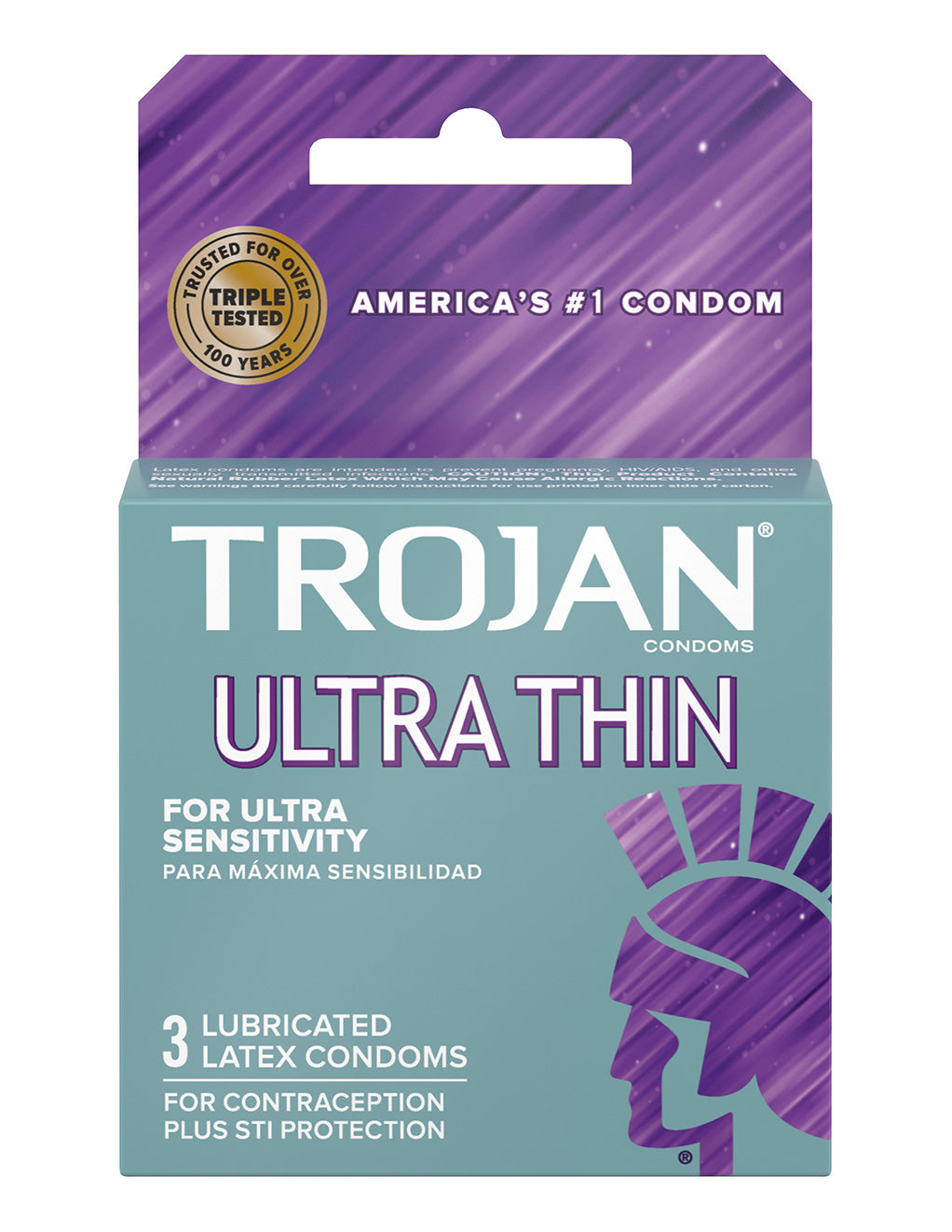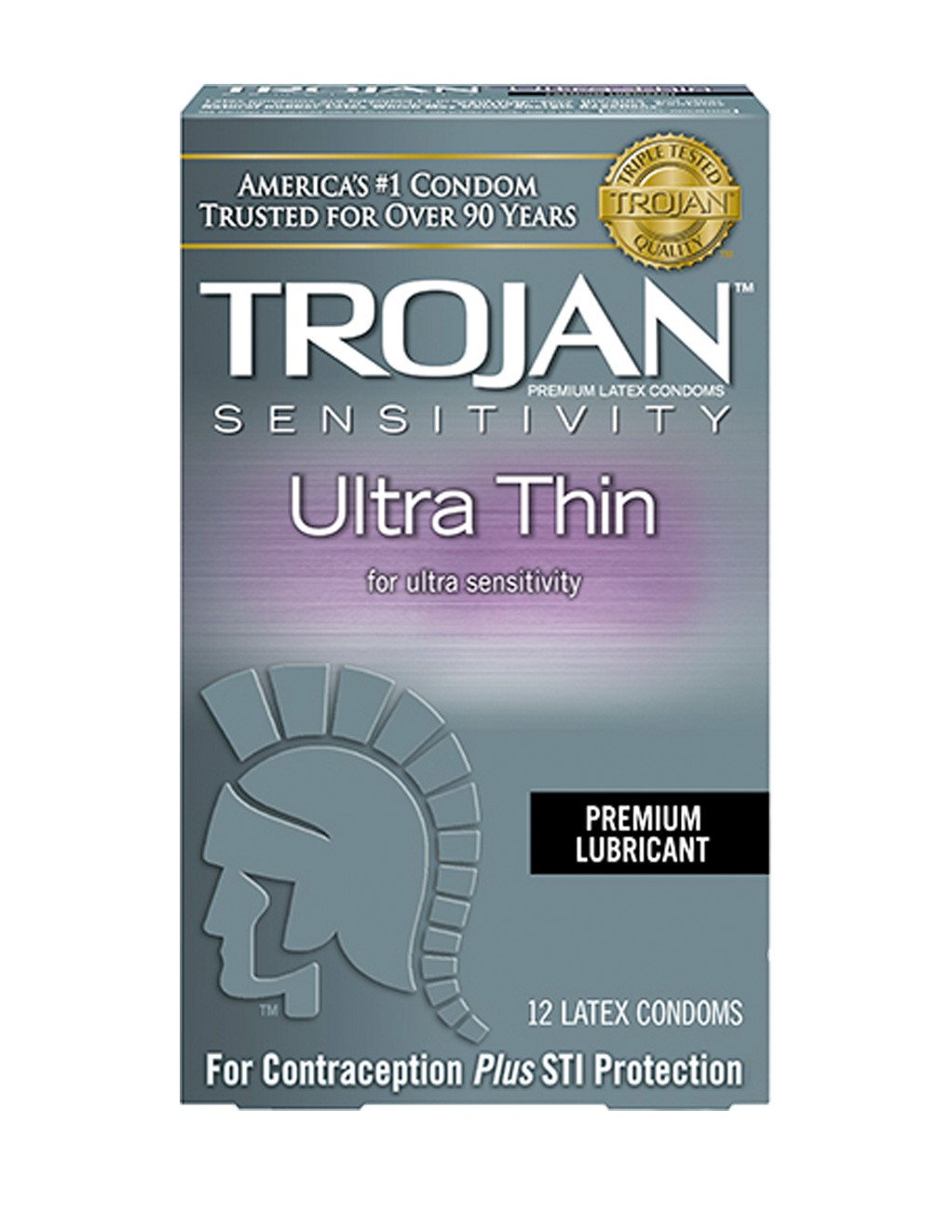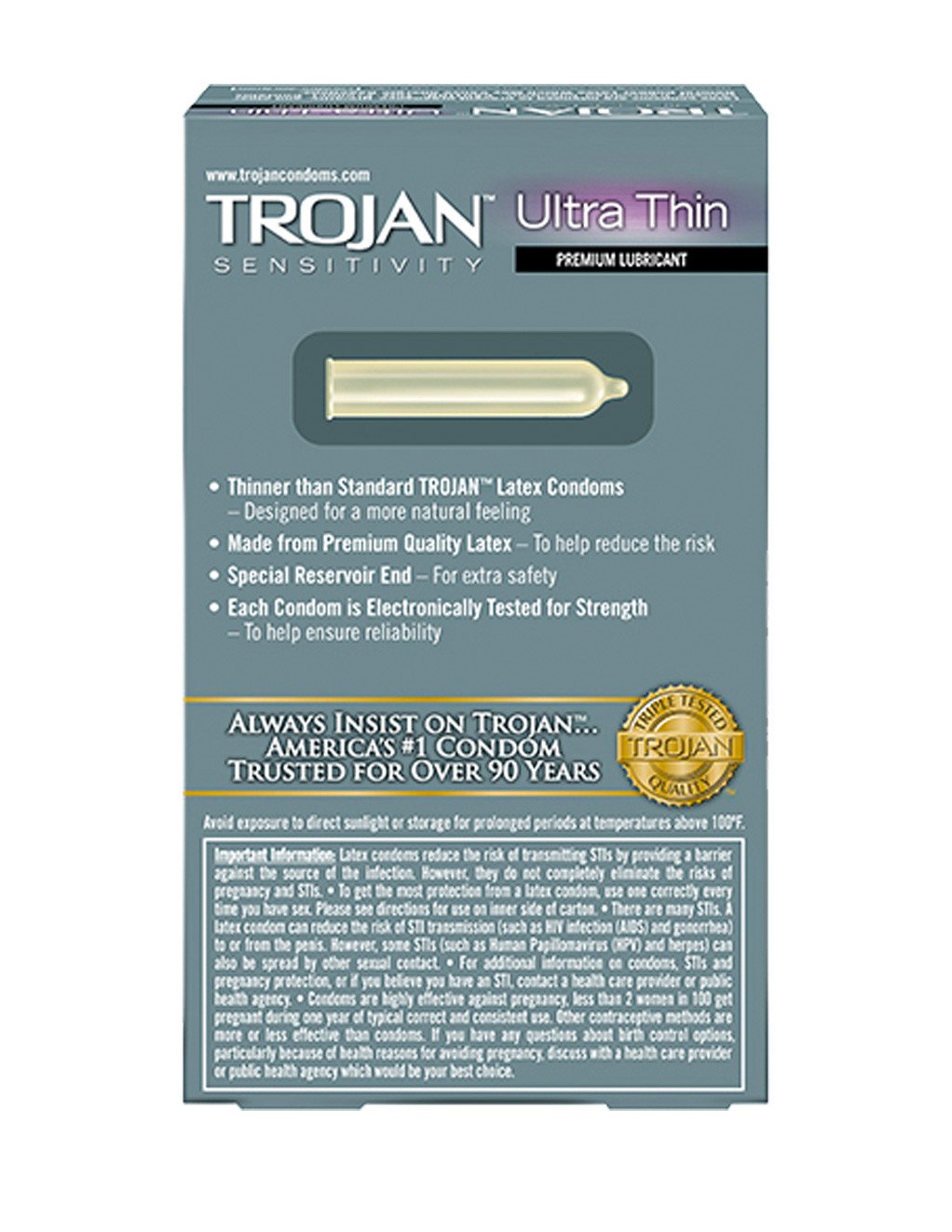 Trojan Ultra Thin Condoms
20% off 2 Sale Items, 30% off 3 Sale Items Offer auto applied, some exclusions may apply.
Trojan Ultra Thin condoms are thinner than standard Trojan condoms and are designed for a more natural feeling. Enjoy the benefits of a condom without losing intimacy with your partner.  Made with the same high quality latex as standard Trojan condoms.
The proper use of condoms helps reduce the risk of STIs and unwanted pregnancy
Read product label for instructions and safety warnings
Details
Style: Ultra Thin
Material: Premium latex
Brand: Trojan