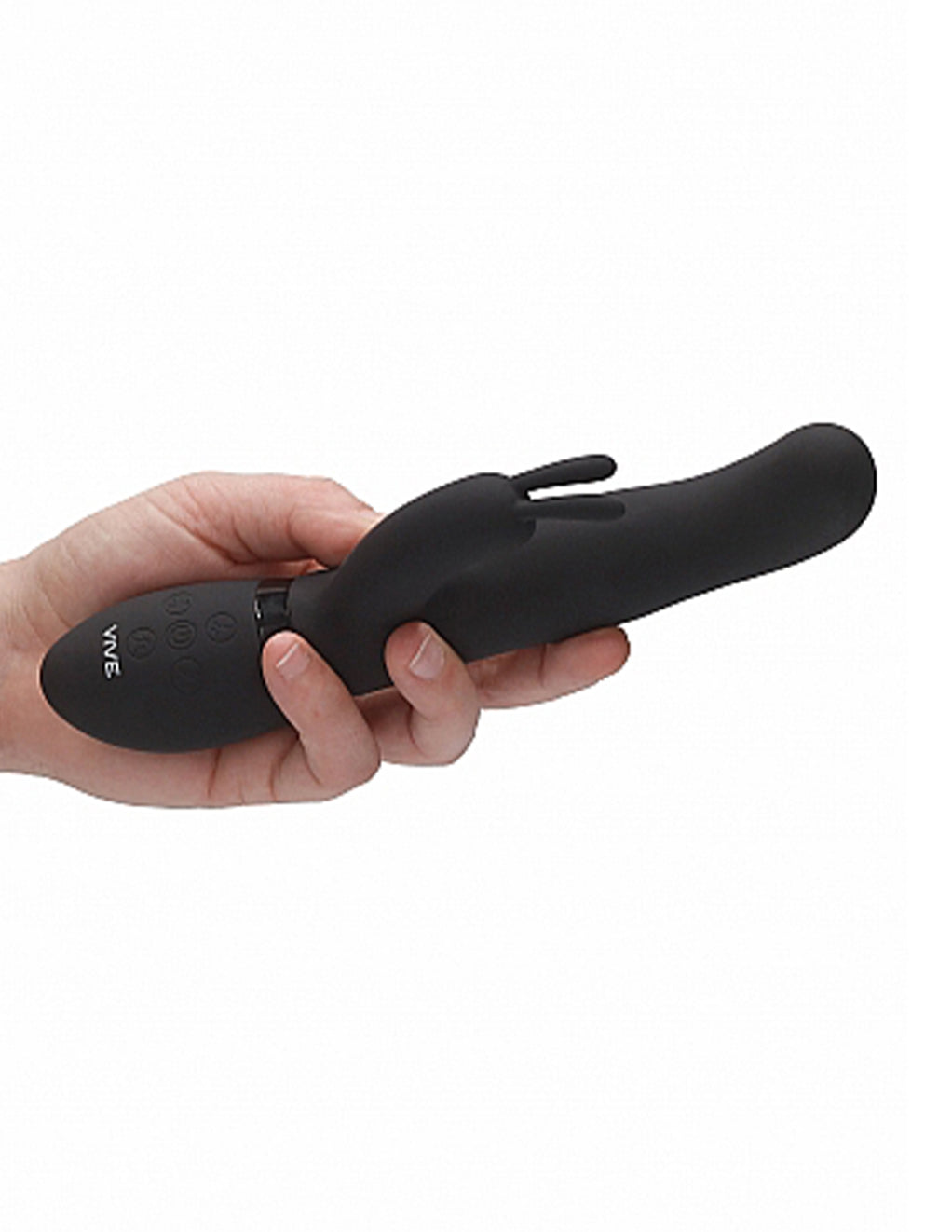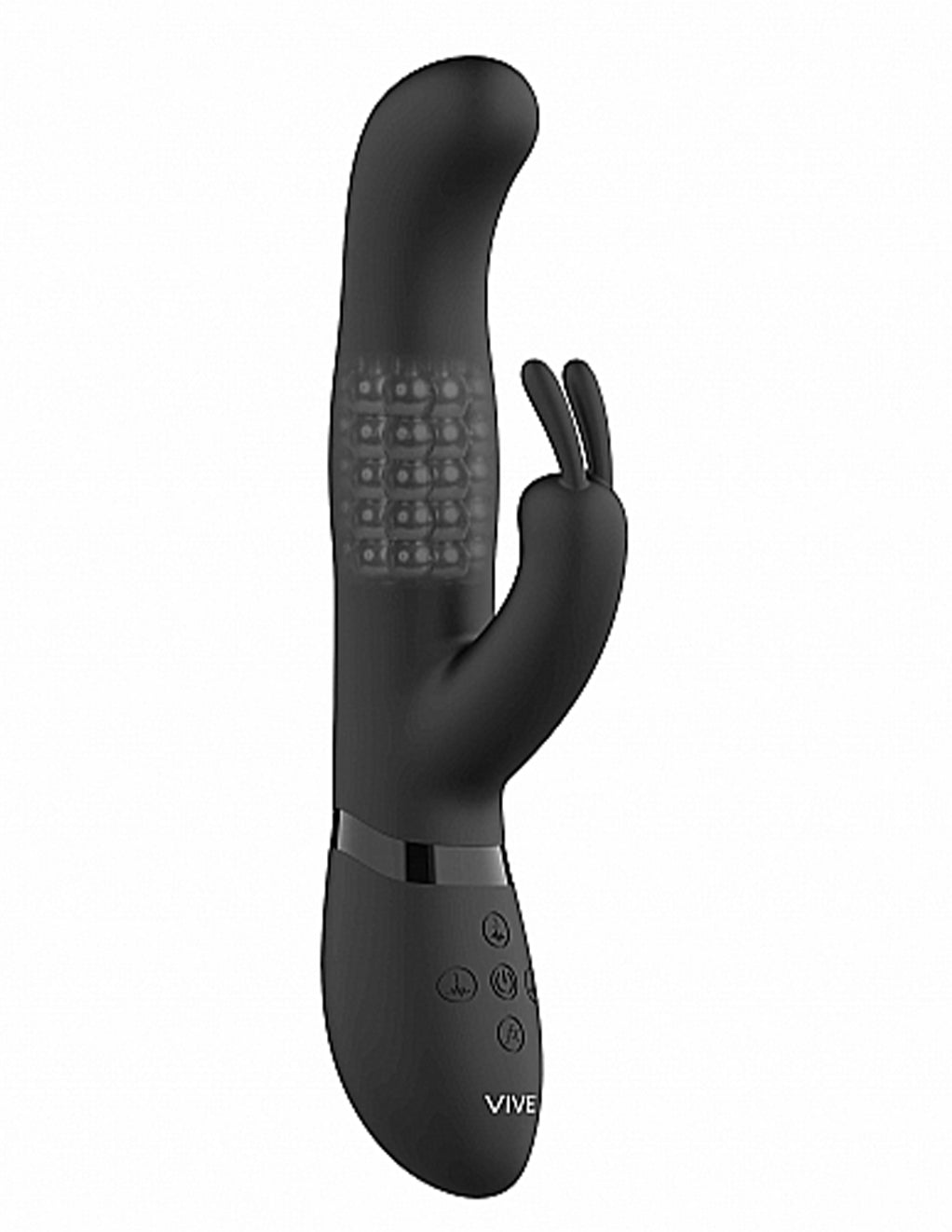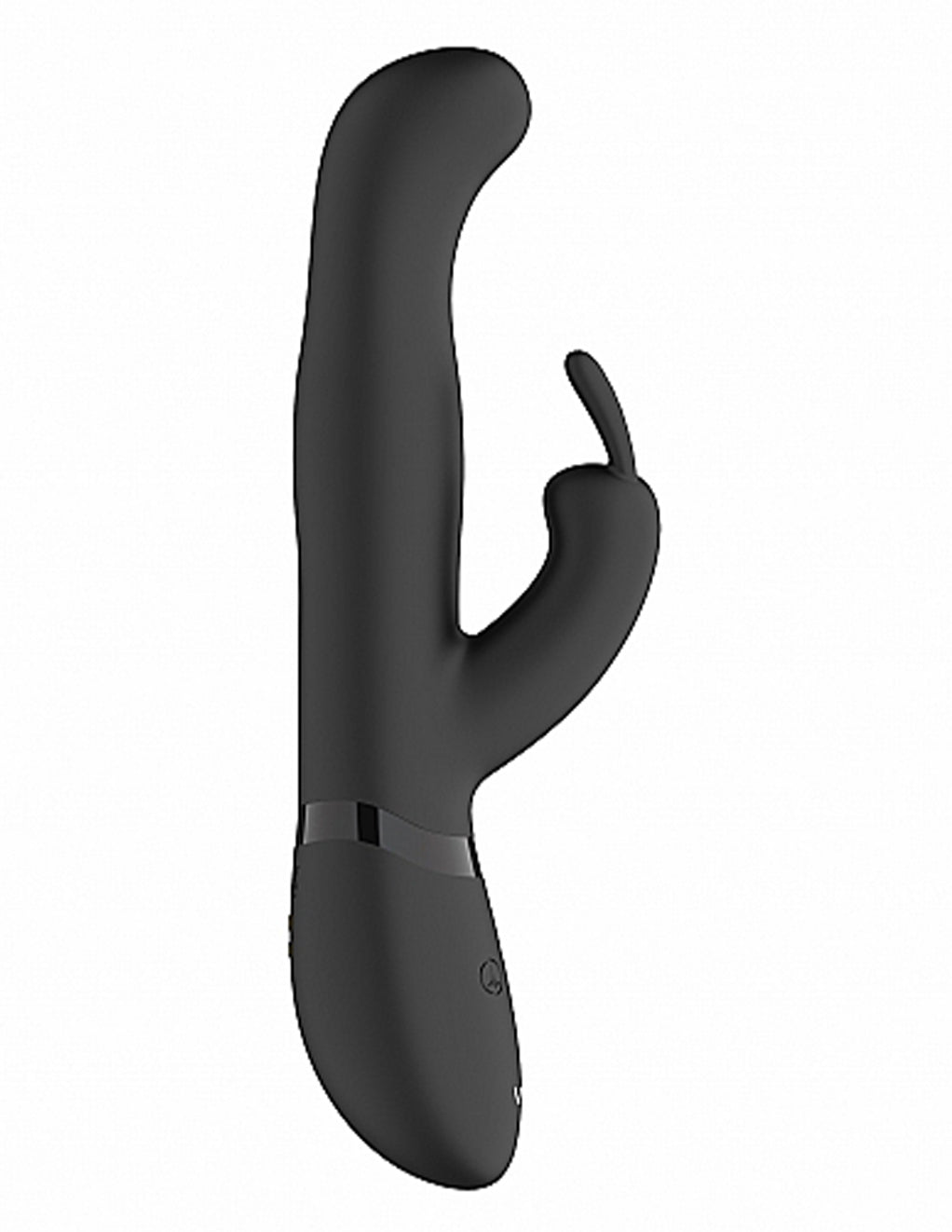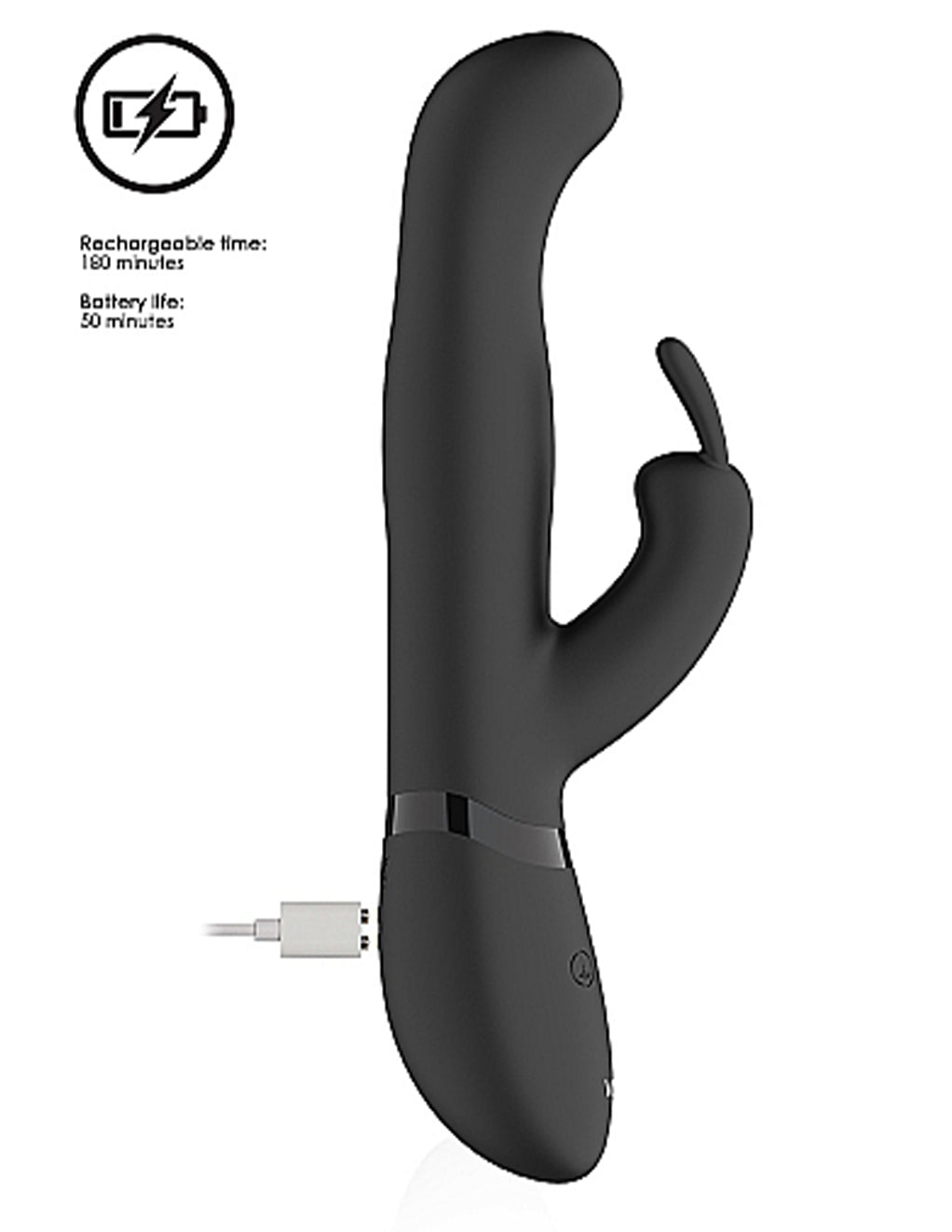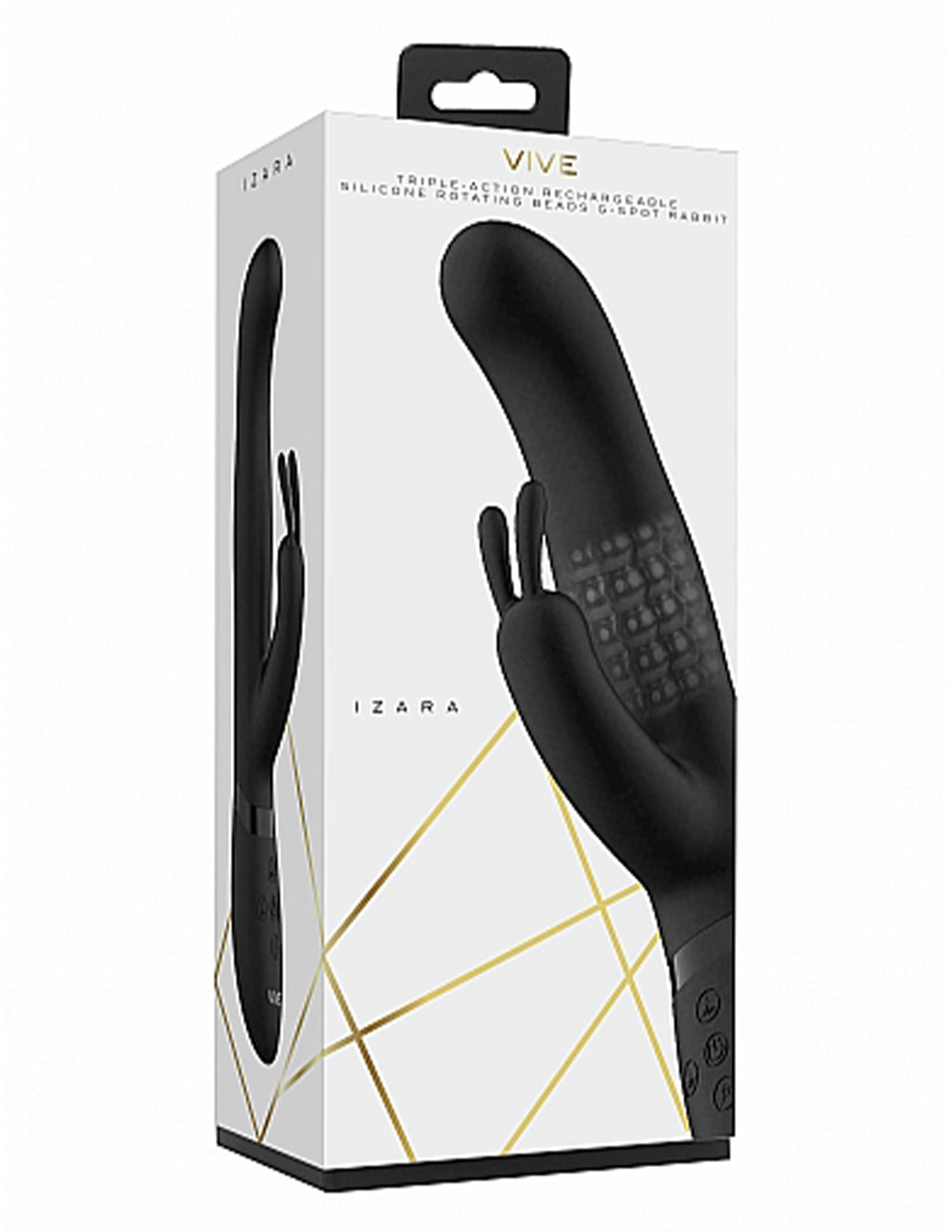 Vive Izara Rotating Beads Rabbit
Izara by Vive is a beaded, rotating, dual-stimulating vibrator.  This vibrator is 8.66 inches long and 1.7 inches wide.  It has 4.33 inches of insertable length.  Izara is made of smooth silicone material and ABS plastic.  It is USB rechargeable with 10 rotating beads and vibrating functions to play with.
This vibrator has 5 rows of metal beads that massage the vaginal walls.  Its curved shaft delivers vibration directly to the G-spot.  Its clitoral appendage has long rabbit ears and a wide face that directly stimulates the clitoris and labia.  Explore up to 1000 vibration combinations. 
Its rotating beads spin 360 degrees.  These beads don't jam and rotate effortlessly.  Gentle thrusting of the vibrator with this function excites the vaginal muscles.  Use plenty of water based lubricant for best results.  Apply a small amount of water based lube on the clitoral piece for effortless glide.
Compatible with only water based lubricants
Wash in warm water with toy cleaner
Details
USB Rechargeable
Waterproof
Color: Black
Material: Silicone
Size: 8.66" x 1.69" x 2.72"
Brand: Vive
Model #: VIVE014BLK