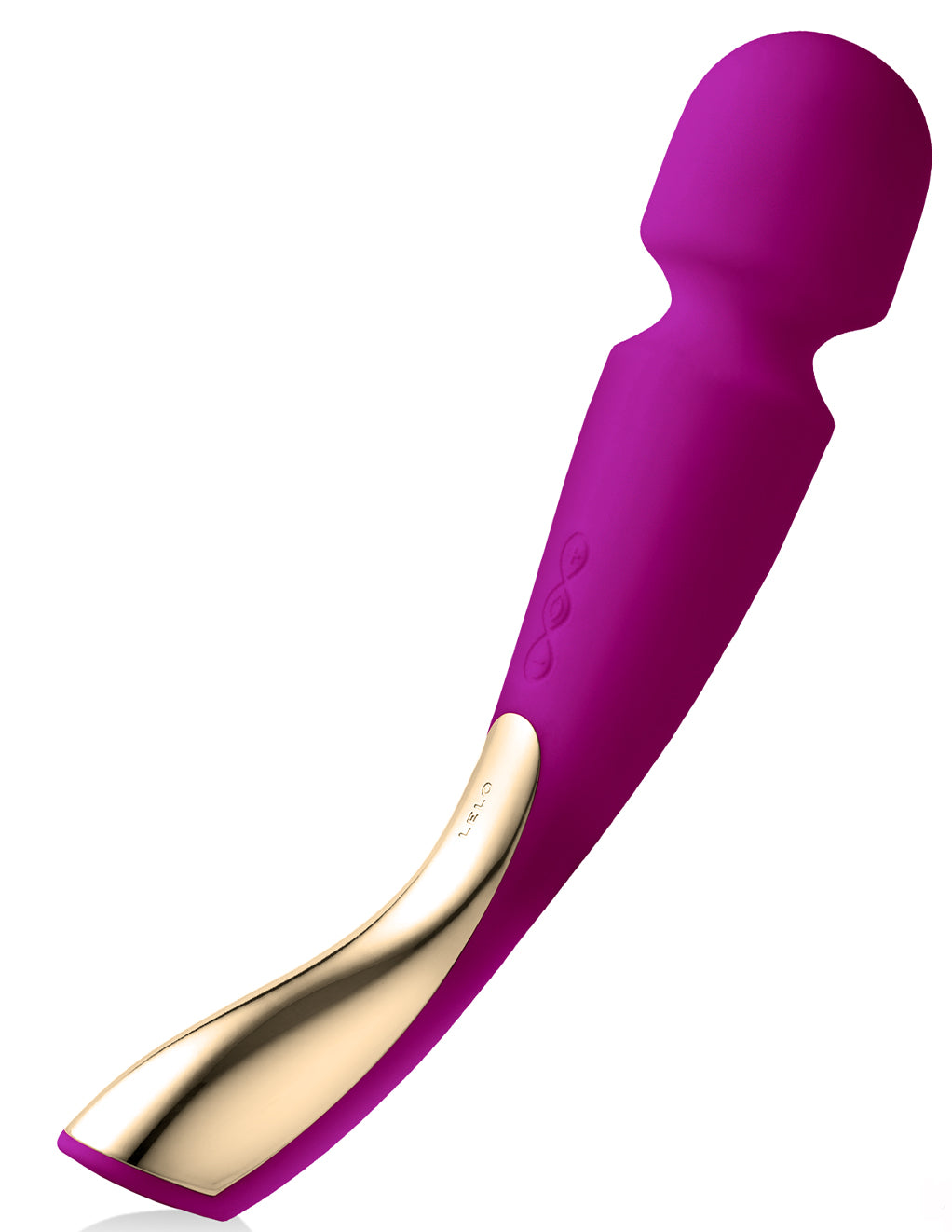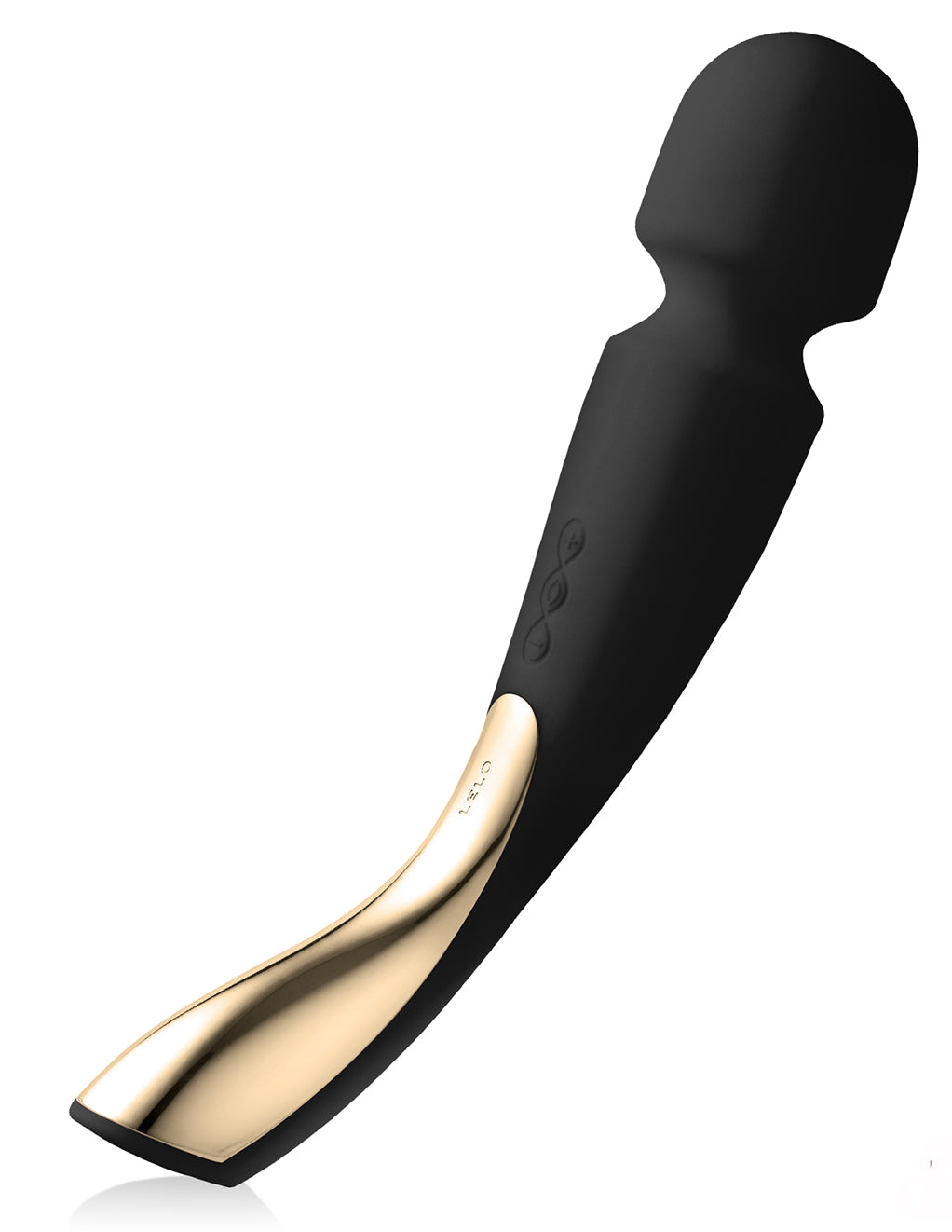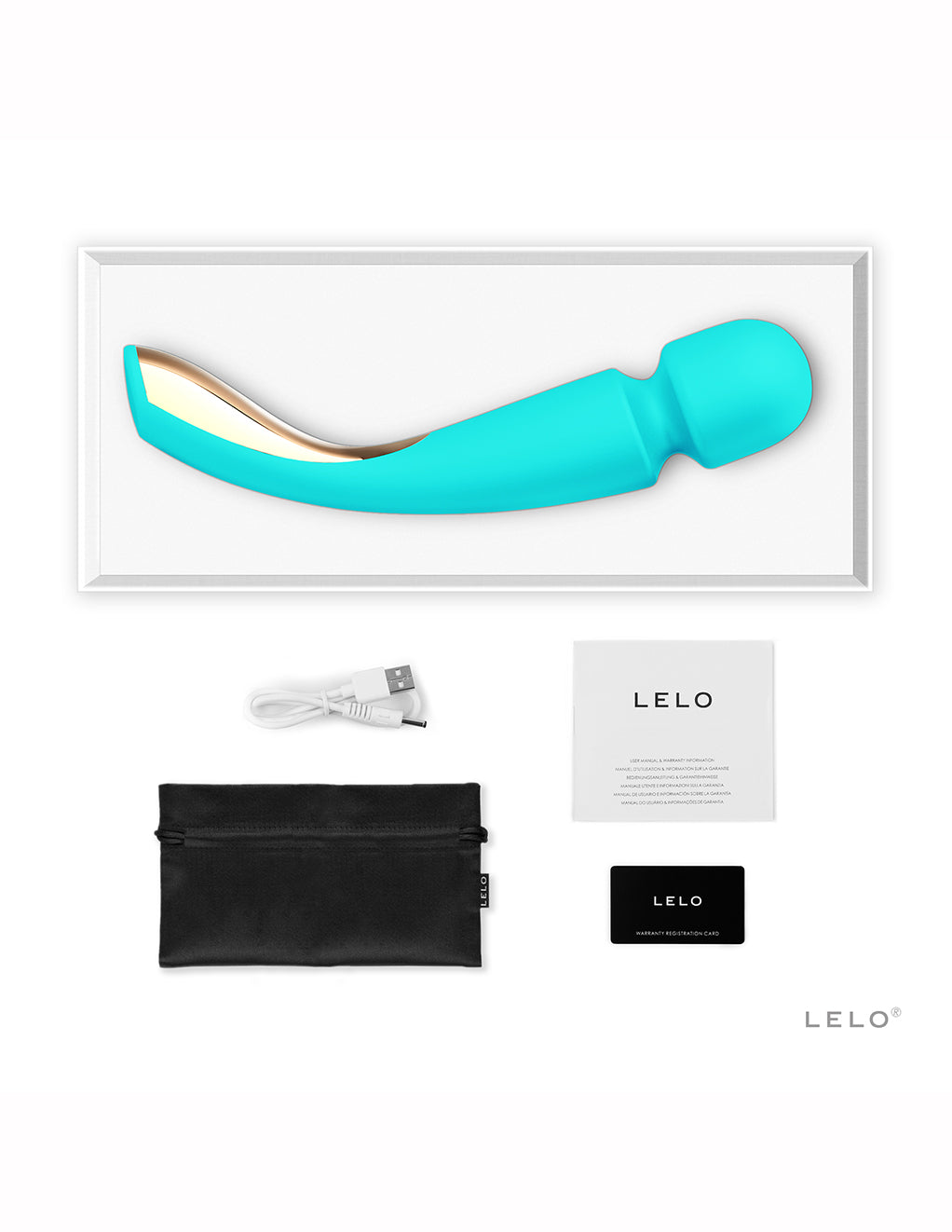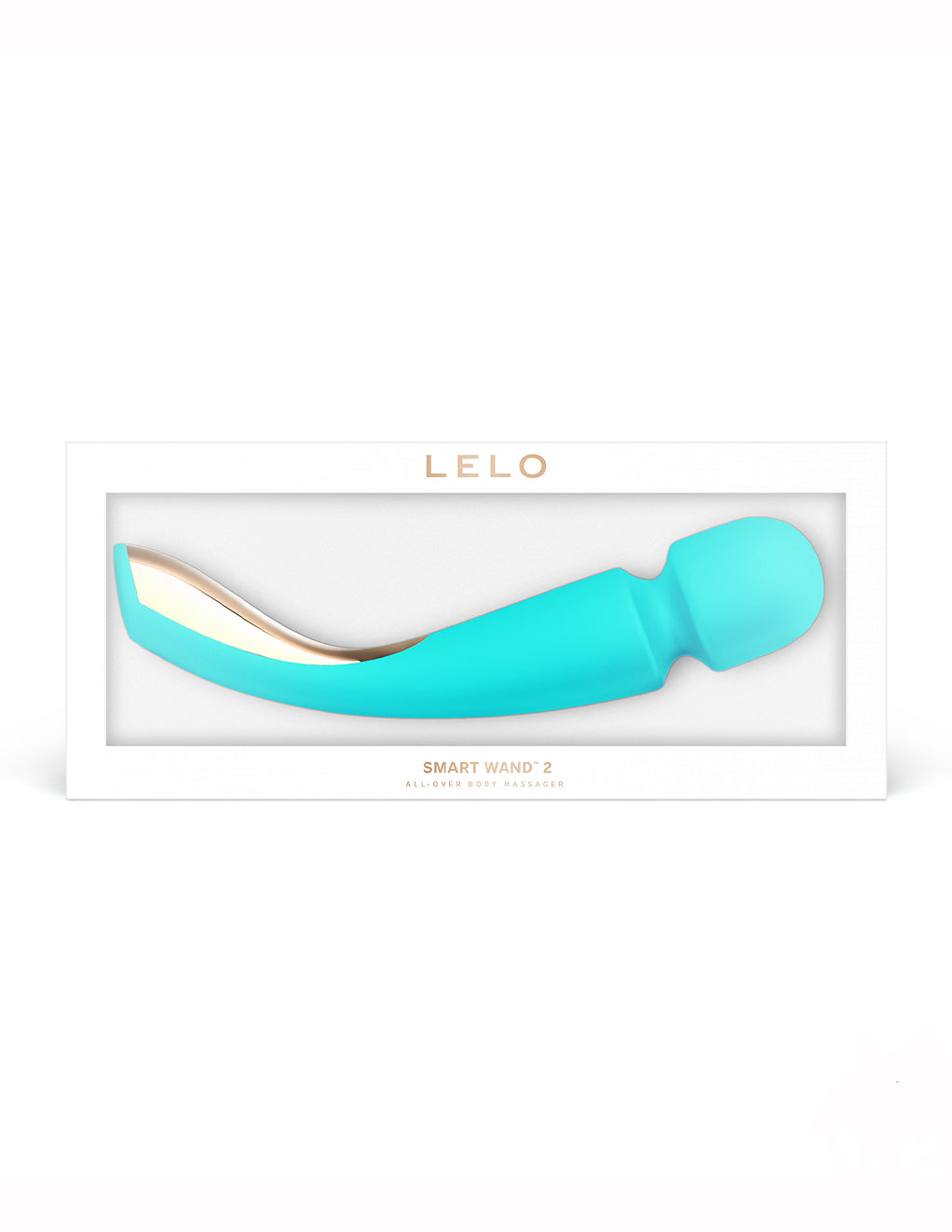 Smart Wand 2 by LELO is a large body massager.  It is 11.9 inches long and 3.14 inches at its widest width.  It is made of body-safe silicone and ABS plastic.  Smart Wand 2 is 100% waterproof and USB rechargeable.  This massager has a 3 button control pad.  It has 10 vibration patterns to enjoy.
Smart Wand 2 soothes sore muscles, allowing you to relax and enjoy a sensual massage.  It has a longer charge compared to its predecessor.  The handle is ergonomically shaped for a steady hold and reach.  With a better grip, you will be able to control how much pressure you want applied to your target areas.
Its vibration is more concentrated and constant with power that will extend relaxation and pleasure.  It has 3 buttons to control.  Unlock it by holding the + & - button for 3 seconds.  Press the + button to turn on and increase the massager's vibration.  The ( ) button cycles through 10 pleasurable vibration patterns.  Holding down the - or ( ) button will turn off your massager. 
Increasing and decreasing vibration on your muscles or sensitive areas will increase blood flow to the area.  Vibration can help your muscles contract and tense up to release tension.  Vibration can also trigger deep nerve endings to stimulate the genital areas.  A series of built up muscle contractions can result in orgasmic release.  Explore the 10 vibration patterns to see which pattern works best for you.  
Smart Wand 2 Large is covered in soft and silky silicone material.  It feels luxurious to touch.  It is hygienic and non-porous.  With it being 100% waterproof, this wand can be taken into the tub or shower for an extra relaxing experience.  It is whisper quiet and travel friendly. 
This product has a 1 year manufacturer's warranty through LELO.  


Wash in warm water with toy cleaner
Store in a cool, dry place
Details
1 Year Warranty via LELO
10 Vibration Patterns
Waterproof
USB Rechargeable
Charge Time: 2.5h at 5.0V 750mA
Play Time: Up to 4 hours
Color: Aqua, Deep Rose, Black
Material: Body-safe Silicone, ABS Plastic
11.9 x 3.14 x 2.36 inches
Brand: LELO
Model #: 7772, 7789, 7796