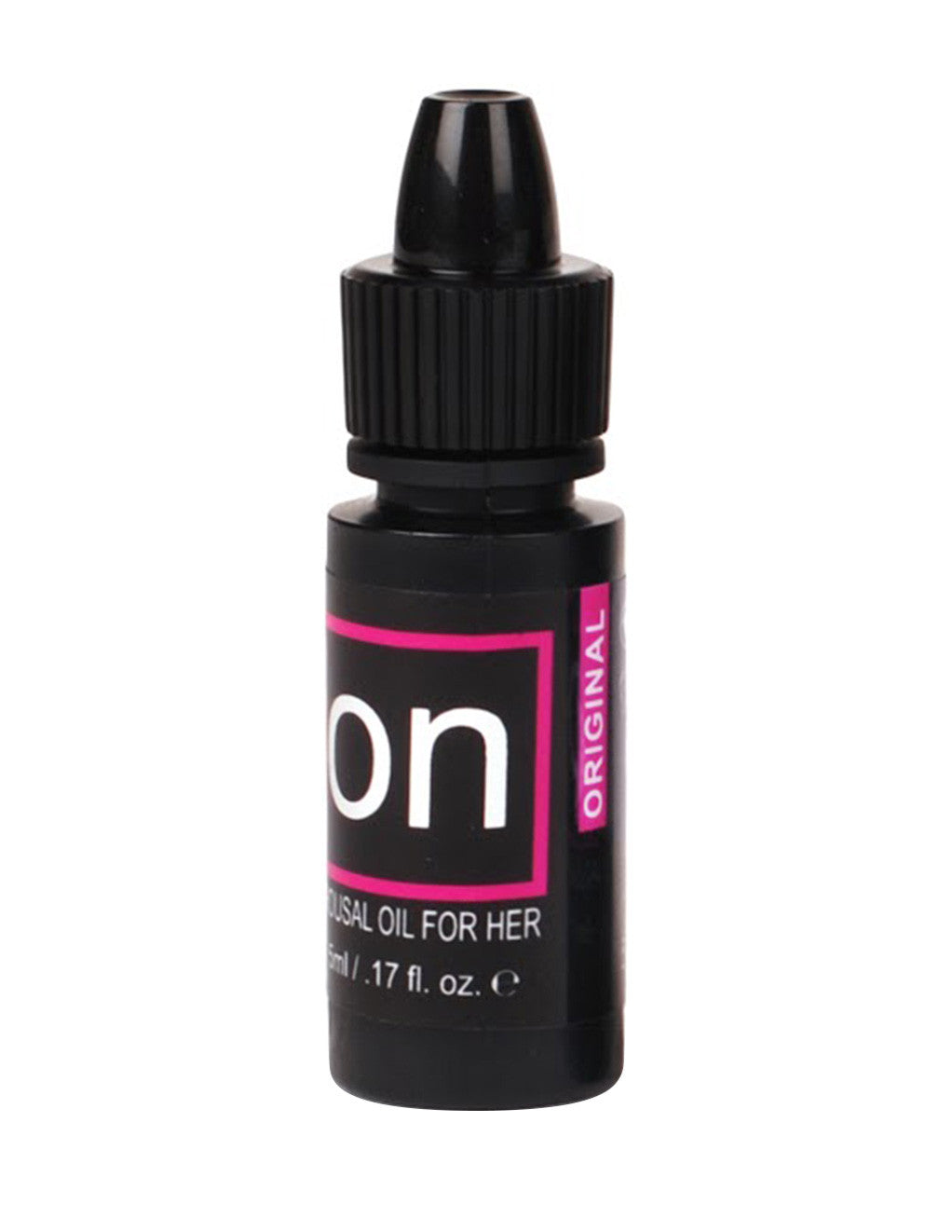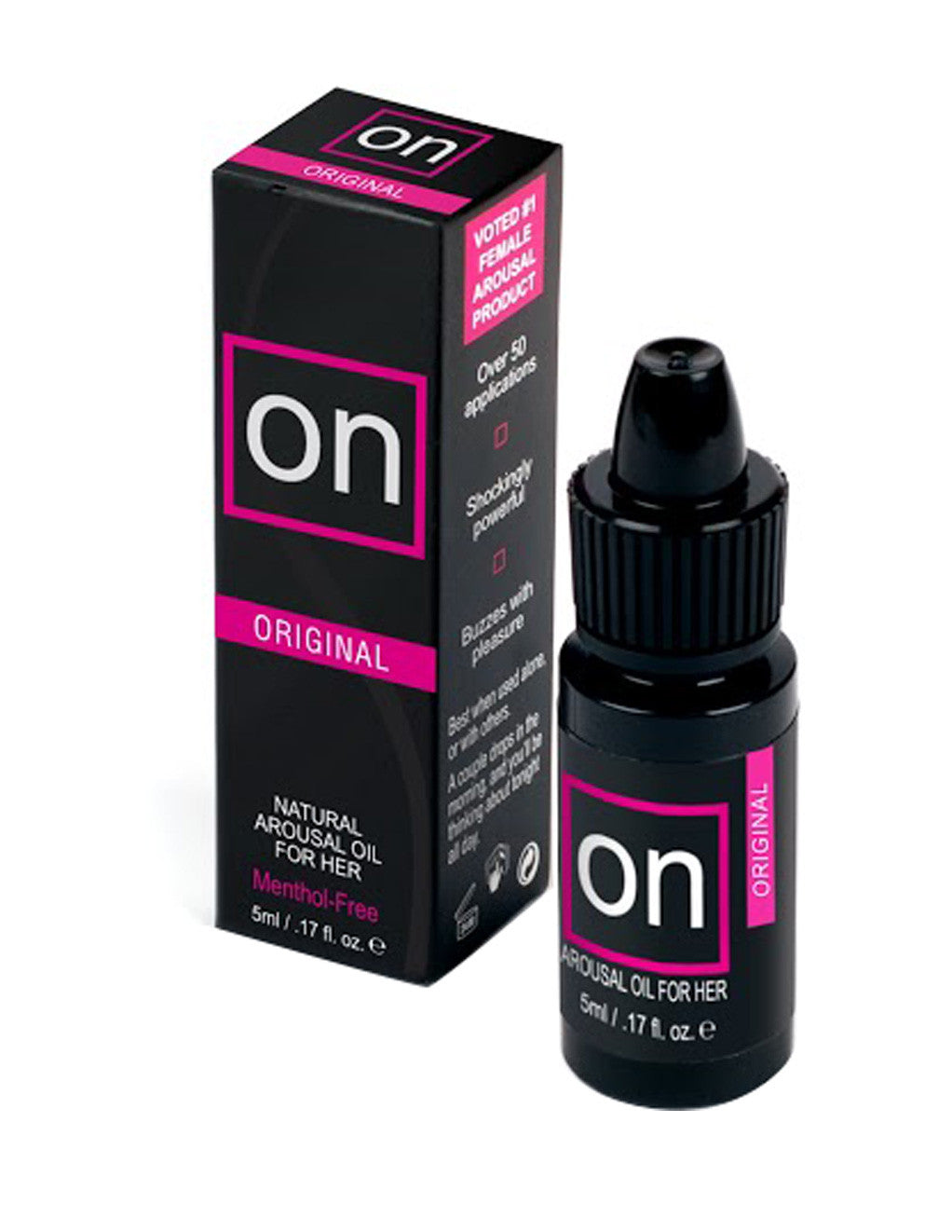 Sensuva ON Arousal Original Clitoral Oil
Looking for something to spice up your sex life? Does your libido need a little boost? If you're mentally in the mood but your body has some catching up to do, get turned ON with Sensuva ON Arousal Original natural arousal oil. This oil is a clitoral stimulant.

Rub a drop of this oil on the clitoris, labia, and mons pubis.  It will arouse these sensitive areas and create a buzzing sensation.  Expect an intense orgasm that'll last longer, feel better and happen more often. The natural arousal oil will keep you turned on and ready for your next orgasm.  It even promotes natural lubrication.

Ingredients: Prunus Amygdalus Dulcis (Sweet Almond) Oil, Cinnamomum Zeylanicum (Cinnamon) Oil, Natural Tocopherols (vitamin e), Stevia Rebaudiana Extract, Zanthoxylum Americanum, Zingiber Officinale (Ginger), Natural Flavors, Rosmarinus Officinalis (Rosemary).
Apply 1 drop on to finger and rub on to the clitoris, labia, and mons pubis
Wash off with warm water
Details
Size: 5ml/0.17fl oz.
Brand: Sensuva
Model #: 855559003305